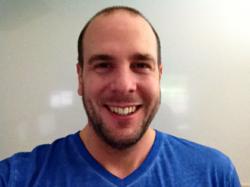 SpeedDash is all about having all your online business essentials in one place. Testing has been very successful so far and we are very excited about the final product
Sydney, Australia (PRWEB) February 04, 2012
Australian business mastermind, James Schramko, is currently developing a brand new browser speed dial called SpeedDash. Schramko describes it as a business intelligence dashboard designed to counter e-mail management problems, as well as grant access at-a-glance to e-commerce essentials. The idea to release SpeedDash came to Schramko at a live event, as attendees kept asking him about his dashboard, saying "I want that too". His dashboard, however, was developed for his personal use and a public version of it has never been released. Now several months into beta testing, James Schramko announces that SpeedDash is in its final development stage and that access to the much anticipated product will soon be made public.
Specifically, SpeedDash is a speed dial compatible with major browsers like Google Chrome, Mozilla Firefox and Internet Explorer. Users can set it as a browser's home page and use it to bookmark their favorite web pages. Like most speed dials, it comes with matching thumbnail icons for easier visual reference.
The similarities in functionality between SpeedDash and other speed dials end at bookmarking and thumbnail icons, as its advanced features are specifically designed to handle e-commerce needs.
SpeedDash is designed to work with Google and allows users to integrate their Google Analytics accounts onto the dashboard. Tracking details such as number of visitors, conversions and goals and comparing them with previous results is now easier than ever.
Other important features which were recently added are Google's Calendar Tasks and Calendar Events. These serve as activity planners and reminders. Users can configure them to receive notifications of upcoming events. Clock widgets can also be added to keep track of world time, as e-commerce business owners often deal with clients from different time zones.
A G-mail applet is also included for users who wish to keep track of their e-mails. With some knowledge on setting filters to effectively manage their G-mail inbox, SpeedDash is designed to combat e-mail overload – one of the major productivity killers according to Schramko.
Finally, a color picker lets users customize their dashboard for a more personalized look.
"SpeedDash is all about having all your online business essentials in one place. Testing has been very successful so far and we are very excited about the final product. I will announce the release date in the very near future. You can stay updated on the developments by subscribing to the newsletter at http://www.speeddash.com. " –James Schramko
About Speed Dash
An online browser management tool owned and developed by online business expert James Schramko that provides quick and easy access to online business essentials. Speed Dash is currently in its final development stage and will be released to the public at a near future date.
About James Schramko
Schramko started SuperfastBusiness in 2005. James has since become one of the most sought-after Internet Marketing Coaches in the world. Author of the tremendously successful Traffic Grab as well as founder of leading SEO company, SEOpartner.com, James provides search engine optimization services to hundreds of clients around the world. LinkJuice.com is yet another welcome SEO innovation for competitive businesses.
# # #