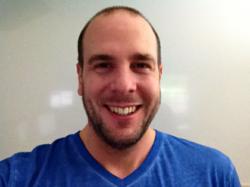 SpeedDash is ideal for business owners, e-commerce store owners, anyone who's just too busy or overwhelmed with their email,
Sydney, Austrralia (PRWEB) February 21, 2012
Online business expert James Schramko has always emphasized the benefits of an empty inbox. It's true that every email that he needs to read takes him away from something important. If a message turned out to be useless or overly self-serving, the sender virtually just stole his time, which is unfortunately an entity that cannot be regained when already spent. With SpeedDash, the online dashboard that he created, users can achieve the leanest inbox possible and make better use of their time online. This will be launched in February 2012.
Schramko gives this simple description of the software: "It was designed to help people reduce their dependence on email. It's a drag-and-drop bookmark that has popular websites that they visit often. They can create quick links to any website they want and it will show up thumbnail preview of the website. When they click on it, it opens in a new window." SpeedDash basically serves as a homepage or a data center dashboard wherein users can put links to Facebook, Twitter, YouTube or any of the websites they visit most often.
SpeedDash does not stop there, however. Its various other functions are all in aid of getting people to be more productive online. Schramko adds further details about the product, "They can put clocks in case they're dealing with people in other parts of the world. They also can feed anything from Google Analytics such as sales dollars or conversion percentages or leads generated in the last day, 7 days or 30 days. It will show them whether they are up or down compared to normal with a little green or red indicator."
One of the latest among the various business intelligence tools created by Schramko, SpeedDash will certainly prove infinitely useful to people who do most of their transactions online. "It's ideal for business owners, e-commerce store owners, anyone who's just too busy or overwhelmed with their email," Schramko elaborates. "The whole concept is that they can go to places rather than places coming to them so they no longer need to receive feeds from Facebook or Twitter. They can now go there and check it out once a day."
SpeedDash is very simple and convenient to use with its drag-and-drop setup, the up to 5 columns users can have to put their links in, the password feature for privacy protection, etc. With it, people can spend their time online on things that truly need their attention.
###