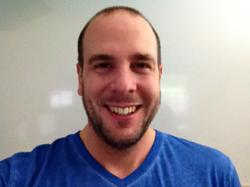 SpeedDash is also a privacy protective page.It's not viewable to the public, so it's your private dashboard that is infinitely customizable.
Sydney, Australia (PRWEB) February 23, 2012
Australian Internet business whiz James Schramko is very excited about the potential of his newest offering SpeedDash to significantly reduce inbox clutter. The business intelligence dashboard is designed to be a solution to email management problems and to provide simplified access to online business essentials.
"You do not need to subscribe to newsletters when you are able to have the source or the information streaming directly onto your control panel or dashboard," Schramko points out. "That's what SpeedDash does so differently."
SpeedDash is especially handy to people who are frequently online. They can simply add widgets of their favorite sites so they can easily launch into it in a new window. Schramko and his team have carried it out a step further, however. Shortly before its public launch, SpeedDash adds another ingenious feature: an RSS widget. Now, users are able to see real time statistics, blog feeds, and news feeds on their online dashboard through it.
"The RSS widget allows you to put the RSS feed from just about any website where there's an RSS. It could be a news blog; it could be team project management software; it could be accounting software," lists the Internet marketing expert. "Anything with a widely used RSS format can be integrated into the dashboard, and not only that; the panel can be adjusted for size. It can be dragged wider or taller so that it can really occupy the correct amount of real estate for that feed."
The idea for SpeedDash occurred to Schramko at one of his live events. Attendees expressed their interest to have a dashboard just like his. Schramko's dashboard was designed just for his personal use, however, so there wasn't a version of it available to the public. Now, after months of beta testing, SpeedDash is finally ready to be launched.
SpeedDash may seem akin to other speed dials, but the similarity ends at bookmarking functions and thumbnail icons. SpeedDash is thoroughly a business intelligence tool with advanced features catering to Internet business needs.
Also in connection with email management, SpeedDash features a Gmail applet, which allows users to keep track of their inbox and consequently avoid email overload, something which Schramko has identified as a major productivity killer.
"SpeedDash is also a privacy protective page," adds Schramko. "It's not viewable to the public, so it's your private dashboard that is infinitely customizable." The dashboard works on all the major browsers.
James Schramko's SpeedDash will be launched in February, 2012.
###