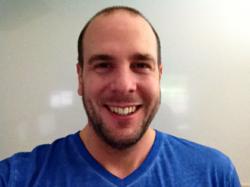 SuperFastBusiness analysed data gathered over two years and identified that products promoted with pre-made banners attract more affiliates than text-links only.
Sydney (PRWEB) August 14, 2012
In a move to strengthen its affiliate marketing program, Sydney-based Internet marketing company SuperFastBusiness recently announced new products available for use by its affiliates. CEO James Schramko invites them to browse through the new offerings and take advantage of the opportunity to increase their affiliate income.
Affiliate marketing works as a performance-based type of promotional tool. A business rewards its affiliates with a specific commission for every visitor or new customer gained through the affiliates' own marketing efforts. Affiliate promotion is a significant aspect of any online company's marketing strategies and has a number of substantial benefits: companies can select a specific affiliate program that only pays for results and not mere visits to their site; they can devise an incentive scheme that works best for their purposes; their individual products can be effectively promoted using static or flash web banners; and strong relationships with affiliates can help create a strong and highly motivated online sales force. SuperFastBusiness analysed data gathered over two years and identified that products promoted with pre-made banners attract more affiliates than text-links only.
Among the newly announced offerings is the search engine optimization product LiveJam, a service that composes quality content for businesses and distributes them to a number of quality websites. A product called Reputation Management Authority is also up for grabs; the service helps companies dominate the search results for their brand name. Other new items on the list include SuperFastConversions for conversion tracking training and Affiliate Pounce, a valuable resource for replicating successful affiliate marketing campaigns.
Schramko explains that banners have been created for each of the popular SuperFastBusiness products. Because they come in different and favorable sizes, affiliates can simply choose a product and incorporate an attractive product banner anywhere on their own website or blog. The most relevant page on the site would be the best place to put a banner—more Internet users will be able to see the banner and easily click through and make a purchase. With every successful purchase, a commission awaits the affiliate company. And with a lot of the products having gentle upsell and cross-sell reminders in the auto sequence follow-ups (and in the membership areas for single products), the new banners make the entire process that much simpler. The result? A definite "win" for all parties involved.
"The best thing about this development is that if visitors to your site find any of my products beneficial to their purposes and you're still the last referring affiliate, you'll continue to get commission," says the Internet business expert. The use of affiliate banners—which can be easily changed or updated at will—enables affiliates to promote products and new events on their sites easily, with no trouble at all.
To cap off the announcement, Schramko adds that affiliates can look forward to the addition of a new product each month in the affiliate area very soon. He is also currently making his popular training programs—such as the different live training topics available at FastWebFormula.com—available to affiliates so that they can pick up valuable online business skills and join in on the success of the multimillion-dollar venture that is SuperFastBusiness.