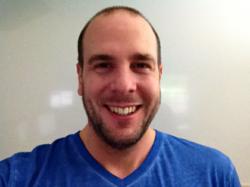 When people tell you something is impossible, don't just take their word. Many things are totally possible when you set your mind to them… Don't care what other people say and just do it.
Sydney, Australia (PRWEB) October 19, 2012
Winning athletes. Renowned geniuses. Wealthy titans. They all have one thing in common, and successful Internet marketer and business owner James Schramko has boiled that commonality down to five simple words. In his new SuperFastBusiness video update, Schramko recently delivered his most succinct and briefest business tip to date by pointing out: "The impossible is totally possible." Pointing to a tiny home sitting on a ledge on a hill in Italy, the SuperFastBusiness CEO tells his audience how they could take the homeowner's unshakeable belief in building a structure on such a dodgy location and use it as an example in doing the impossible in business.
Schramko himself is a shining example of going for what seems like an unattainable goal amid challenges — and achieving big things. Schramko has gone from being repo man with lots of colorful stories to share to a luxury car dealership manager with lots of sales commissions to spend, to eventually owning his own venture called SuperFastBusiness, with lots of products and services to help many other companies succeed. Schramko recognizes the value of not giving up and doing what works for a business. He remarks, "When people tell you something is impossible, don't just take their word. Many things are totally possible when you set your mind to them… Don't care what other people say and just do it."
Naturally, compelling motivation can only take companies so far, which is why Schramko and his team at SuperFastBusiness have tirelessly worked over the last several years creating and developing products and services designed to grow businesses. Schramko's SuperFastBusiness empire has spawned other businesses such as Wealthification and Silver Circle — both aimed at improving businesses.
In a separate video on his Wealthification site, Schramko states how he's been able to do web building, SEO, affiliate marketing, and develop other products, "I got really good at it. I managed to generate millions of dollars and a lot of people ask how did I do it." So Schramko listed all the things that have helped him become successful, and this led him to come up with a process he now refers to and has developed as a formidable business called Wealthification. Says Schramko, "Wealthification is wealth from business — so that you can actually have a lifestyle funded by your business."
Wealthification has an exclusive members only area where access to videos on core modules that describe, in detail and in the simplest possible terms, how would-be entrepreneurs and small business owners can achieve the same level of, if not surpass, success that Schramko has been able to enjoy from his business. He says of Wealthification, "It's nothing super fancy — it is very straightforward." Some of the core modules on Wealthification include Assets, Structure, Strategy, Marketing, and People.
In his Wealthification introduction, Schramko says, "The core premise is that you create a profitable business… a business that creates and retains a customer, and builds in profit. And you want cashflow, cashflow coming in so that it's paid in advance. You're not working for the clock anymore, you've reduced the hours that you spend (working) and you've got more money than you need, and the compounding effect of that is that you have a great lifestyle. But you need to have a competitive edge… so I'm going teach you some of the things that you can do to make sure you're always on the winner's podium."
If Wealthification ensures that businesses stay on the winner's podium, Silver Circle, meanwhile, aims to support businessmen through shared information and solutions from a community of experienced entrepreneurs. Sessions from Silver Circle focus on advanced business matters and concepts. In SilverCircle, no problem is too impossible to solve and no business goal can ever be unachievable.
If winning athletes like Michael Jordan, who was cut from a basketball team in highschool, geniuses like Albert Einstein, who couldn't speak until he was four, didn't read until he was seven, and was thought to be mentally handicapped, and titans like Walt Disney, who was fired from a job for lacking in imagination and was reportedly rejected 302 times before getting financing for Disney World — if any of these stalwarts gave up because of seemingly impossible odds, the world may just be a completely different place.
The SuperFastBusiness CEO remarks, "Build on impossible dreams and succeed."
Let SuperFastBusiness take what is impossible and turn it into the possible—and profitable—through Wealthification and Silver Circle.