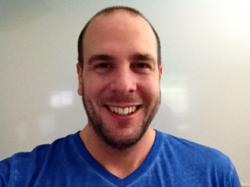 Create a success habit that makes it really easy for you. That way, you don't need to use up a lot of willpower, it's just automatic.
Sydney, AU (PRWEB) October 21, 2012
"How do you get stuff done?" Internet marketing success James Schramko opens his latest SuperFastBusiness video update by asking viewers this seemingly simple question. He states that one really good way to accomplish goals is by building a routine and incorporating new tasks into one's workflow, and cites a colleague's recent business growth as an example of the importance of routine in success:
"One of my SilverCircle students had a 45% increase last month. My observation is this: he has a routine and he has habits. So when we actually talk about new things each week, he's able to put it into his workflow and get it done," Schramko shares.
According to Schramko, routines reduce the difficulty that comes with starting a new task. He encourages viewers to take advantage of the power of habits and start working on their own personal program for success: "Create a success habit that makes it really easy for you. That way, you don't need to use up a lot of willpower, it's just automatic," states Schramko.
As a talented and highly engaging speaker, Schramko's next tip in this week's video is to include stories in presentations to make them more interesting. He states that personal stories are an effective way to get one's message across, and that speakers need not wait and tell their stories until after the presentation:
"Remember to use storytelling in your business. Put it on your website. Use it in videos. And if you ever present to a group of people — which is a really powerful way to get your message across — put the stories into the presentation and don't wait for the question and answer section," advises Schramko.
Schramko shares another habit that can help increase chances for success: thinking in a positive and more proactive way. He states that many people tend to be pessimistic when it comes to work, and that these thoughts can influence attitudes towards work and success. Schramko believes that with the right thoughts, people can find motivation and easily achieve their goals:
"I hear people say things like, 'Oh, I can't do that' or 'I'm not good at that.' Those are words coming out of your mouth and into your ears and you're telling yourself that you can't do that. It's really important to catch yourself in that process and re-word. I'm pretty certain that the way we say things dictates the results we get," Schramko states.
Schramko then advises viewers to clearly define their target audience. He shares, "Talk about who your product is for and who your product is not for… It will get rid of time wasters, people who are unlikely to see success with your programs or your services. And it will attract and compel the people who are just right for it because they'll recognize it. They'll resonate with your message."
The Internet marketing authority follows this advice by telling audiences to use the law of contrast in marketing. According to Schramko, "build up your solution to seem very expensive and then get to the actual price. The prospect really should feel as though your service is perfect and they're even prepared to pay the high price. They'll be delighted when they find out that it's even not that high."
Schramko closes this week's video by asking audiences yet another question: "What results do you want?" He urges viewers to ask themselves what they want to aim for, how they plan to accomplish these objectives, and when they expect to finish these tasks. He states that knowing the answers to these questions can help pave the way to success. Schramkos' highly sought after SilverCircle business mastermind opens again in November.