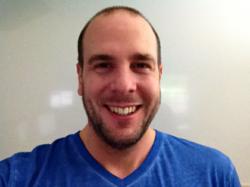 Find out where your customer is — and make them an offer they can't refuse.
Sydney, Australia (PRWEB) October 30, 2012
How do businesses go from being a small company into a bigger organization? For well-known names in the luxury industry like Ferrari, a solid brand sits right at the very heart of that progress. SuperFastBusiness owner James Schramko recently visited the Museo Ferrari in Italy and made a remarkable point about using what the iconic Italian car manufacturer has done to achieve its super brand status. Before going on a bracing test-drive in a convertible, Schramko buckled down to business and delivered lessons in marketing that focused on branding strategy.
"Build up your brand," Schramko begins as he makes note of Ferrari's marketing strategy that has created one of the world's most beloved cars. Millions of people around the world are keenly aware of Ferrari's symbols: the color red, the prancing horse, and the racing logo. Each element is easily associated with the brand. In order to achieve the same sort of reaction from consumers, Schramko's advice for businesses is to keep their logos consistent.
The SuperFastBusiness owner adds, "Make sure that when people think of your brand, they think of something that you will want them to associate with that brand."
This type of strategy has allowed some of the world's brands to not only resonate with consumers but also have strong and powerful presence in the marketplace. Brands like Apple (which recently topped Forbes' list of 100 powerful brands this year), Microsoft, and Coca-Cola (second and third, respectively, on the list) have been able to build their brands so well that they lead the industries they belong to in terms of revenue, financial value, and consumer recall. While Ferrari didn't make the cut this year, Schramko makes a compelling argument for using the iconic brand as his marketing example by pointing out the reaction of those who visited the museum.
Schramko relates, "We've done the tour and bought the t-shirt, now there's no shortage of people offering us to test drive a Ferrari outside. They're not part of the official Ferrari. They're just taking advantage of the hungry crowd who are all excited about the passion and who'd pay to go for a drive around in the Ferraris."
Ferrari's success is not rooted in selling a lot, but in selling to a more specific group. In fact, the brand has been known to produce fewer cars than the market demands because it inevitably creates a desire, which leads to a waiting list and then actual sales. However, the world's most recognizable car no longer relies solely on selling cars. It has turned its attention now to licensing and retail division, which are reportedly valued in the billions. By focusing on that aspect of their business, the iconic brand has been able to expand its market to China, the Middle East, and South America.
Schramko closes out his video with a final tip: "Find out where your customer is —and make them an offer they can't refuse."
For more about marketing strategies to build brands, watch James Schramko's business video updates on SuperFastBusiness.com everyday or check out SilverCircle.com for advanced business matters.