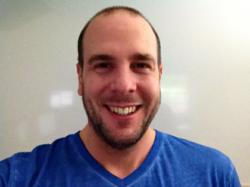 Focus on the solution. Focus on creating real value for customers. That is automatically getting your SEO.
Sydney, Australia (PRWEB) November 01, 2012
"Be bold. Be brave. Be confident." Business leader James Schramko is talking about dealing with business partnership issues. But the statement perfectly captures the overall theme of his latest marketing video update: building a business is no picnic, but having an informed perspective and an unwavering spirit is highly valuable during tough times.
Banking on his own experiences as SuperFastBusiness CEO, he delivers practical solutions on managing today's most complicated concerns for business owners. In the process, he demonstrates the best ways to unleash the power of the Internet through clear-cut, straightforward and strategic decisions.
Schramko opens the video with a question from his FastWebFormula followers: "How do you know whom to follow?" The question refers to the problem of filtering the huge volume of emails containing articles, links, or updates that business owners and marketers receive everyday.
While relevant information is definitely valuable in enterprise-building, Schramko says that taking notice of all that overflowing data may be overwhelming and time-consuming in the long run.
To organize the stream of data, he recommends the use of tools such as RSS feeds or use SuperFastBusiness as a news aggregator. But the best position is to switch from being a mere recipient to being the leading source of information—content creation is a sure-fire way to boost credibility and visibility.
"You want to be the one creating the content. Also, observe what people do rather than what they say," he says. He hints that the most prolific senders may have the time to be so since they have actually very few projects to be busy with.
Schramko also delves on the delicate topic of dealing with clients who try to lower prices by tagging tasks as "small jobs." His advice is be the expert on the table: it is the service provider who is equipped to determine the load, length of time and difficulty of the task, and is thus in the position to determine how much the services will cost.
"You don't need to compromise; you can hold the line and ask what you're worth," he says, warning providers against the so-called "scope creep," the industry term for clients who try to require more work for less pay.
As Schramko has noted and proven several times before, good, effective SEO doesn't come cheap. A robust, highly skilled team is needed to successfully undertake critical assignments, such as optimizing long tail SEO phrases.
Long tail SEO refers to the use of specific, carefully selected three-, four- or five-word phrases that bring the lion's share of relevant traffic. Schramko says this approach is useful and helpful to Internet users, and is a natural byproduct of rich content.
"If you're being relevant to your audience, if you are addressing concerns, challenges and complaints, if you're putting out great stuff like case studies, test results and how-to tutorials, then you'll automatically pick up long tail traffic," he stresses. "Focus on the solution. Focus on creating real value for customers. That is automatically getting your SEO."
Schramko also emphasizes that form is equally important as content. The best way is to use a medium most comfortable for the presenter, whether it's video, articles, blog posts, and so on. Having an in-house, dedicated team is also crucial in ensuring that the output is formatted to be accessible in multiple media formats to reach more target audiences.
Schramko ends the video with a strong position on fighting for 100% ownership of a business. "I'm really passionate about this one. You should never have a partnership unless you absolutely have no other choice," he says.
He asserts that there are only a few instances when entering into a partnership is a wise move, such as if the potential partner brings more to the table. But all in all, he advises against it, most especially if the decision is only due to low morale or low esteem.
"I say toughen up a bit. Learn more about business," he stresses. "Be confident, be bold and take control."