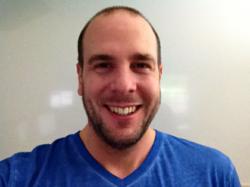 Some of them have made millions of dollars implementing this.
Sydney, Australia (PRWEB) November 07, 2012
SuperFastBusiness has created a new product that's intended take the load off any business owner aiming to create a stronger web presence. The company's newest Own The Racecourse (OTR) pack is In line with its other packages designed to promote websites, increase traffic from multiple sources, and create relatable content. The newest product was recently revealed in a new video from SuperFastBusiness owner James Schramko. Says Schramko of the OTR package, "We know that you need help to get your content out there. If you want to give us videos, we'll certainly post those and promote them. If you don't have videos, then we'll actually create videos for you with our in-house team, post them for you, and then promote them with multimedia, including press release."
The OTR pack takes off from the previously released OTR product, which provides business owners with strategic techniques to get into bigger markets, build a stronger brand authority, gain independence from any single platform, acquire traffic from multiple sources, and many other profit-generating approaches. The difference with the newest pack is that business owners don't have to do it themselves. The done for you traffic pack gives them access to the expertise and experience of Schramko's teams from SEOPartner, LinkJuice, and his other site promotion services.
The SuperFastBusiness owner remarks, "We'll be able get superior results because it's what we do. We're a service business. We understand your situation."
Describing the OTR pack as powerful, Schramko discloses that it is a perfect fit for business owners who have too much on their plate and for resellers who are looking for profitable business opportunities. In fact, SuperFastBusiness clients, including FastWebFormula members, have been heavily testing the OTR pack since last year. The results are nothing short of remarkable — million-dollar remarkable, to be exact. Schramko shares, "Some of them have made millions of dollars implementing this."
While the OTR pack has been performing as expected when it comes to creating relevant content, better traffic, and more profits, Schramko still hopes to tweak it to suit the specific needs of entrepreneurs and to produce even better results than what it has done so far. Because SuperFastBusiness is committed to creating only the best products and delivering only the finest services that make business development easier, Schramko encourages clients to send their recommendations for further additions to the soon-to-be released OTR pack.
For more updates on the OTR pack, business owners and resellers can visit SuperFastBusiness.com in the week leading up to its highly anticipated launch.