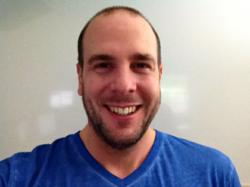 I really want to focus on being a market leader and I want people to promote my stuff—not because they're getting paid for it—because the products are good.
Sydney, Australia (PRWEB) November 14, 2012
James Schramko makes a revealing statement in his latest business video update. The SuperFastBusiness owner recently disclosed he would be concluding his affiliate programs at the tail end of 2012 and that he is working on achieving market leadership in his industry by providing superior products and services to customers without the affiliate markups. Citing a need to keep business management simpler and outputs more rewarding, Schramko also mentions a very specific reason for the impending changes to his successful business.
Schramko explains, "There's such a huge racket going on right now of credit card fraud, where people join an affiliate program, rack up purchases with a stolen card, and pocket the affiliate commissions before the chargeback arrives." Schramko reveals that the recent business decision to shut down affiliate programs was based on several other reasons; however, the Aussie-based business owner stops short of going into further detail. He does mention that closing the affiliate program might be temporary and its reintroduction would depend on whether it would benefit the business or not.
Beginning the first week of January next year, Schramko will no longer be accepting affiliate programs for all his products. Some of Schramko's products include FastWebFormula (web business coaching), Wealthification (business strategy training), LinkJuice (web promotion and content creation), ATLWeb (custom WordPress web design), and the highly anticipated done-for-you version of Own The Racecourse pack. Schramko remarks tellingly, "I really want to focus on being a market leader and I want people to promote my stuff—not because they're getting paid for it—because the products are good."
Schramko's video also delivers some very specific ways other businesses can achieve productivity, improve efficiencies, and, eventually, gain footing in their own market. The SuperFastBusiness owner points to using effective tools like Wistia, which does video hosting, and DropBox, which does file hosting, as smart "weapons" for running and growing any good business. Schramko says of Wistia, "It's very fast in streaming for the sales pages, and the inside of the membership videos are giving my users a better experience because it just streams so quickly and it looks sweet." Incidentally, FastWebFormula has just developed a new section dubbed "Wistatorium," which is a how-to area where members get the inside scoop on video lighting, sound production, and equipment handling. Wistia provides the training videos.
"Make sure your data is backed up," Schramko reminds other businesses. He goes on to add, "Get something in place for your local computer as well. A lot of things are on cloud computing now so that's some solution, but you might also want a little back-up locally — a hard drive that you stick in grandma's cupboard or whatever, so that in case the worse comes to worst, you can get back up and running quickly… It is easy to do before a disaster happens… Use something like DropBox and you'll be fine."
Schramko encourages all businesses to not waste valuable time and precious energy on practices that yield little to no incentives. He himself applies it for all his businesses. Whether it's providing just service or offering products along with those services, Schramko's advice for any business is to rethink how their decisions affect customers' needs and profits, and to come up with better solutions.
He says, "Question whether you need stuff. Question if what you set up a long time ago is still working for you now, and if not, make the necessary changes even if they're painful. You'll be better off when you have a simpler, more effective machine. And I'm not just talking about the affiliate model, I'm talking about anything that has to do with your business."
Watch this revealing new business video update from James Schramko on SuperFastBusiness.com and discover more detailed guidelines on how to be successful in business.