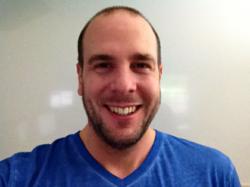 Good content on the site is the starting point. The site structure is the next logical step. Make sure that your site is easy to navigate and useful for people.
Sydney, AUS (PRWEB) November 17, 2012
Launching a successful search engine optimization strategy can be complex and challenging, and the task of maintaining winning campaigns requires considerable investment in terms of time, money and ability. James Schramko should know—as CEO and founder of SuperFastBusiness, he champions numerous brands and businesses by providing SEO services with his in-house team of optimization, online marketing, content and web design strategists.
But Schramko will also be the first one to declare that despite the need to be up-to-date with the latest tools and trends in the ever-changing Internet business environment, keeping anchored to the fundamentals is always crucial for winning the SEO wars.
In his latest SEO video news, Schramko gets back to basics by retracing the essential principles of optimizing websites. He says having a solid understanding of proven SEO frameworks is even more important in a time when search engines are updating algorithms and policies in rapid succession.
"You start with the foundation," he says. "Good content on the site is the starting point. The site structure is the next logical step. Make sure that your site is easy to navigate and useful for people. Once you've got those two things in place, then you promote the site."
He says links are "a huge, positive and a big advantage" for to get more website traffic, but they have to be earned naturally through quality content and good structure. "People link to you because your information is good and because it's a great site. You get links by making it shareable—put all those sharing icons. Put rich media—video, audios, PDFs, text, images, infographics and case studies."
An effective approach is to create a comprehensive promotional network, which may include press releases, social pages sharing, emailing the customer base or even using paid traffic. "Put out all the good stuff and then promote it. Once people find out about it, it gets momentum, it gets shared and then it will rank."
Schramko also stresses the importance of implementing a through monitoring and review system to ensure that the campaign has been executed well. This includes making full use of Google Webmaster Tools to check for errors or problems, and to ensure that every page is getting indexed in the goal to increase website traffic.
To accomplish all these tasks, it's important to invest in the right SEO company. Schramko has always believed that every business has its own set of strengths and limitations, and so he offers different types of services to match the needs of each client. At present, there are four top services offered by SuperFastBusiness, and Schramko offers this helpful overview:
1. SEOPartner.com: "Our foundation SEO site is fantastic for promoting your site if you've already got good content."
2. LinkJuice.com: "We can put blog posts and infographics for you. We'll promote your site with press releases and with video marketing."
3. TrafficSure.com: "Your website will be an authority site just the same way that we've built out our SuperFastBusiness.com site. It's the exact same process and the same team. We're very excited about this and the first customers are raving about it."
4. ReputationManagementAuthority.com: "If there's stuff out there you're not happy with or isn't really your brand, then we will build websites for you, populate them with original content, promote them, and have them hopefully ranking above the bad stuff."
To help business owners choose the right expert SEO services for them, Schramko offers website assessment and consultation. "Ask the team at SuperFastHelp.com. Tell them what you need. If you need us to have a quick look at your website, we will have a look at your website this week."
By offering fast, responsive, specific and results-oriented services, Schramko imparts one last lesson: a solid strategy backed with a proven framework and the flexibility to keep up with a dynamic business landscape is a sure formula for achieving SEO success.