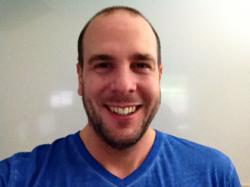 As soon as you have a win, write down what you did well, make that your habit, and then do more of it. Document your success, then repeat.
Sydney, Australia (PRWEB) November 27, 2012
Choosing the simplest routes and repeating tried-and-tested methods—these are the best ways to increase a company's success rates according to SuperFastBusiness.com CEO James Schramko. The Internet marketing expert recently released a business news update video providing helpful tips for getting more joint venture referrals, increasing a company's success rate, and receiving better and faster results at virtually any new project that a business decides to take on.
Successful companies are always on the lookout for ways to get more business; often, the easiest way to do this is to cast a trained eye on what you already have. "Audit your existing customers—find out what gaps they have, and then offer them the solution," Schramko suggests. He recommends approaching clients through personal videos (similar to the video news updates he provides on a regular basis) and simply asking whether they would like help with a certain project—a technique that is highly likely to get customers saying "yes."
In a similar manner, getting more joint venture referrals starts with approaching any individual or organization that a company has already done a good joint venture with in the past. "Ask them to contribute to something that you have," Schramko says. "Maybe they'll appear on your podcast, maybe they will give you a written piece of content to put out to your newsletter." Once the project is completed, the best thing to do would be to let them promote it to their own audience—companies will be happy to tell their existing market about endeavors they are involved in and the audience will be highly receptive to what they have to say.
"It's an easy way to enter into someone else's community by involving them with a piece of content and having them promote it to their own customers," the CEO adds.
Schramko also explores how businesses can achieve—and repeat—success in a much easier way. "As soon as you have a win, write down what you did well, make that your habit, and then do more of it," he says. Failing to capitalize on success often leads companies to miss out on several good opportunities, so it pays to be aware of one's performance and actively practice the strategies that work. "Document your success, then repeat."
When it comes to getting faster results, the entrepreneur advocates using major search engines and looking beyond the sole objective of getting good search results from them. "You can actually type questions into it," Schramko encourages. "It's amazing what does come up because (these search engines) are always looking to have good quality results."
The marketer's most recommended tip for attaining excellent results in virtually any project, however, remains the simplest: go directly to the front door. Schramko relates how one of his children, during their recent travels in Europe, accidentally locked his key inside his hotel room and found the fastest solution to the situation.
"He just walked over to the maid and said, 'Could you please open this door so I can get my key out?' She let him in, he got the result," Schramko describes. "He didn't have to get on the elevator or go to reception or explain what happened—he just went straight to the person right there who had the answer."
With such a simple yet focused approach to doing business, companies can experience positive developments that can get them closer to the results they want. "Take the most direct path," Schramko emphasizes. "It usually gets you the result."