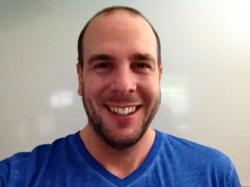 Do what I'm doing with SuperFastBusiness.com. Put out regular news... It's working so well that SilverCircle now has a huge waiting list.
Sydney, Australia (PRWEB) December 05, 2012
SuperFastBusiness owner and entrepreneur James Schramko recently announced that SilverCircle, one of his many premium products on business growth, has hit huge "wait list" status. Entrepreneurs and other individuals looking to join the mastermind at SilverCircle are, for now, advised to sign up for email updates to find out when it will reopen in 2013. Meanwhile, Schramko makes good on his commitment to help other companies achieve similar success by revealing his own business growth strategies in a new video.
Schramko's first advice for companies looking to establish their footing in the marketplace is to strive to distinguish themselves from all the other players in the market. The highly successful business owner points out, "Provide something that nobody else is providing, and to make it your obvious clear choice in the marketplace." He also adds that occupying more segments of the market works just as well in attaining market dominance. Schramko uses his recent decision to temporarily remove the affiliate programs from his business as a prime example and remarks, "That makes it easier for me to allocate marketing budget to drive my own traffic to programs."
One of the other marketing strategies Schramko touches on briefly is competitive pricing. The SuperFastBusiness owner says that he doesn't often recommend a low-cost pricing strategy, adding that it's probable only a small number of businesses like Wal-Mart or Amazon could make cheap pricing strategy work. But the Internet marketing expert does acknowledge that offering front end services or products for a low entry price or free could attract a greater number of clients.
A critical strategy that Schramko himself tirelessly implements for his business is building authority through regular posts, which he has spoken about numerous times in several SuperFastBusiness videos. In one video late this year, Schramko cites retail store owner and blogger Gary Vaynerchuk's success in becoming a wine expert on the Internet and high-profile blogger and Squidoo founder Seth Godin's reputation as an esteemed pundit on the World Wide Web as prime examples of successfully building authority.
To execute this particular business growth strategy, Schramko suggests, "Do what I'm doing with SuperFastBusiness.com. Put out regular news. You can see that the news, the subscribers, and the channel email marketing approach are really working for my business. It's working so well that SilverCircle now has a huge waiting list… because people get to find out about my products and services before they buy… and of course, the members that I'm working with one-on-one are getting tremendous results in their business, and it's really empowering them to take their business to the next level."
For Schramko, there is no better time to make decisions about business goals and working on strategies for next year than now. The SuperFastBusiness owner encourages other entrepreneurs to start looking into which areas of their business need development, which areas need to be sustained, and which ones need an exit plan.
"The parts of the business that you want to sustain," Schramko begins to say, "will be the ones that are still making you profit and that take very little energy to run, and worth having in the background. The ones you want to grow are where the big opportunities lie, where customers are asking for more stuff, and where you can see that it's an obvious extension to go to the next stage."
As for recognizing which areas may need to be eliminated, Schramko recommends either leaving market segments that are too saturated or taking on a very lucrative offer to sell.
"When you decide you're going to build your business there are certain things you are going to have to commit to," says the SuperFastBusiness owner, "to get the result you want, and it's a good idea to decide if you really are prepared to pay the price that will take to get it."
To catch more business strategies that get results, watch James Schramko's SuperFastBusiness videos daily or sign-up for email updates on SilverCircle.