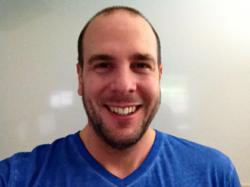 You won't get a result unless you change what you're doing. So stop all these marketer's emails. Turn your inbox back to nothing.
Sydney, Australia (PRWEB) December 12, 2012
As consumers accumulate charges on their credit card bills this holiday season, James Schramko recommends that businesses do the exact opposite: don't add, instead take things out. The entrepreneur and Internet marketing expert recently released the statement in a new SuperFastBusiness video. Schramko also points out a few crucial missteps that prevent some businesses from achieving their targets and pushes for simplifying operations, as he has been implementing in his own business. The SuperFastBusiness owner assures, "And if you make this change now, you can have a much better year."
For entrepreneurs who are starting out in their respective markets, Schramko emphasizes the importance of having or acquiring business knowledge in order to reach decisions that can turn their startups into stable ventures. He uses a recent consultation he did as a case study to deliver his point across. He remarks about the consultation, "She's been spending money all year with other people and has not seen a single dollar come back. When I looked at her behavior, I think she just keeps going for that dream, that hope… you've got to have business knowledge. That's what we talk about in FastWebFormula.com all the time."
Schramko's FastWebFormula.com is a business coaching forum that provides up-to-the-minute training for web business owners and Internet marketers. Members get exclusive access to audio and video modules, and PDF files of different trainings like Wordpress, web traffic tactics, copywriting, profit strategies, and many more. Schramko shares that the website is now close to 500 members.
In expounding his "less is more" business approach, Schramko uses emails as a primary example. The Internet marketing expert says that accumulating email after email from buying a barrage of products or courses would only lead to overcharged credit cards and deeper frustrations. Schramko tells entrepreneurs experiencing this very scenario, "It makes you try and dig even harder to get a thing, but you're just not going to get there. You won't get a result unless you change what you're doing. So stop all these marketer's emails. Turn your inbox back to nothing."
Later on in the video, Schramko reveals how to declutter inboxes, which incidentally is also taught in more detail over on FastWebFormula through a training called Inbox Relief. Schramko's tip is for entrepreneurs to start poring over the emails they've received and to get on with using or watching the bought courses to declutter inboxes.
Schramko also takes a moment to share a crucial tip on video size to help business owners present better videos, which can maximize the full potential of video marketing. He suggests, "Export in 1280 x 720. If you're doing screen capture videos, screen capture in 1280 x 720 resolution on your screen. Edit in 1280 x 720, export in 1280 x 720. You'll get a nice high definition output, and it's a manageable file size even on my slow Internet… You'll get no data degradation… So your content looks good."
As for doing surveys, Schramko says this can actually be done without having to farm out survey forms and the technique will still yield similar results. The Internet marketing expert reveals, "What you do is you ask people for comments or to hit reply in your emails. When I send out emails, my emails always say, 'Hit reply, I answer emails personally.'" Schramko's videos use the same technique and invites viewers to give comments. In this particular video, Schramko asks viewers to share what they plan to remove or stop doing in their businesses this year as a result of watching his video.
Watch James Schramko's latest video in full on SuperFastBusiness.com and check out FastWebFormula.com for more Internet business strategies that get results.