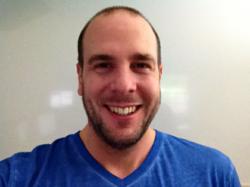 By devoting time and energy to networking, businesses can build a quality contacts list, find referrals, share and access professional knowledge, and connect with new markets.
Sydney, Australia (PRWEB) December 21, 2012
Business owners (regardless of the size, nature, or longevity of their enterprise) stand to gain a number of advantages from building mutually beneficial relationships with other people within their industry. There is, however, a certain "art" to the practice of making these connections. James Schramko, chief executive of SuperFastBusiness.com, provides valuable networking tips that can help one-man operations and growing companies alike make lasting and fruitful connections with other businesses and industry experts.
"I've built a decent-sized business from having great relationships, and a lot of those relationships have come through networking," Schramko shares. "Now, of course, if you want to expand your network, one great tip is to turn up to events—go to live events, online events, join masterminds or forums, and communities where you can actually mingle with other people whom you should be mingling with and who have the contacts you need to have." Specifically, paid events bring better quality customers together and provide a good opportunity to find prospects.
Aside from attending noteworthy events, the Internet marketing expert also advises business owners to be careful of their timing in approaching the people they want to meet. "The best way to meet them is to have someone else introduce you. Wait until they are talking to someone you know, and then approach that party," he says. "The worst thing that you can do is to be in the face of someone you want to meet when they're not ready to meet you, so watch out for timing."
Business networking strategies can lead the right people to a company's doorstep in the form of referrals, so it would be a good idea for a business owner to clearly communicate his preferences to the people who can spread his message. This way, the businesses that fit his specific purposes and that can also benefit from his expertise will be sure to make contact.
"I actually say to people, 'Listen, if you ever hear of someone who needs this and that, then I'd be happy for you to send them to me. I'd be pleased to look after them for you,'" Schramko shares. "For me, that would be someone who wants to grow their business from six figures to seven figures, someone who has a seven-figure business looking to go to eight, someone who needs a WordPress website, or someone who would like to get more traffic to their website and have it convert."
Investing in the right technology can also be a crucial step in devising an effective business marketing strategy. "Here's my best tip for networking: Get an iPhone or an iPad Mini, put it to self-video mode, and make a personal video," the entrepreneur states. He then proceeds to demonstrate the creation of a short video to send to a person he recently met; in it, Schramko thanks the person for sharing his business insights, expresses his intent to provide recommendations, and encourages the person to contact him through email or mobile.
An iPhone enables its user to edit the video as soon as it has stopped recording, converting it to a tidy little MOV file that can then be promptly emailed to the intended recipient. "The customer will get that video, they'll know what I look like, they'll remember me, and I've done something that very few people will do as I've sent them a personal video. It's a great method," Schramko explains.
By devoting time and energy to networking, businesses can build a quality contacts list, find referrals, share and access professional knowledge, and connect with new markets. For more business information and advice, visit SuperFastBusiness.com.