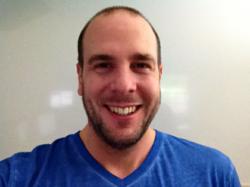 Using online tools that enable quick information sharing and file management and planning well for meetings with team members are excellent practices that lead to proper management of people and resources.
Sydney, Australia (PRWEB) January 17, 2013
Successful companies are rarely one-man operations; it takes a dedicated team of skilled and knowledgeable individuals—not to mention a perceptive and organized leader—to ensure that all tasks and responsibilities are carried out well. A recent news video from SuperFastBusiness.com chief James Schramko provides excellent tips on managing a team effectively and utilizing the best online tools available to streamline processes and get good results.
"I've seen posts lately about managing teams and determining what system to use. Really, my advice is to keep it simple," says Schramko. He proceeds to discuss a couple of ideal business management practices that will work to improve efficiency and communication among team members:
Use online tools that enable quick information sharing and file management. The CEO recommends DropBox for keeping documents in one accessible place where changes can be easily tracked and deleted files can be retrieved. Google Drive (previously known as Google Docs) is also a handy little tool for sharing standard operating procedures with a group of people. The right individuals will be able to see the document and whoever is editing the file in real time. Google Drive can also be especially useful to podcast co-hosts who happen to be in different locations at a time, Schramko says; both people can view the document simultaneously and highlight the next parts of their current conversation.
Prepare and plan well for upcoming meetings. Sending out a brief asking people to prepare certain things needed at the meeting beforehand can save valuable time and contribute to a smoother and more productive session. The right people should discuss the right things and the length of the meeting should be sufficient for the matters at hand. "If you can get together regularly with the people who are contributing to your business, even if they are contractors, then do that. You should see tremendous gains," Schramko adds.
The news video also touches on ways to manage multiple sites to go after different parts of a market and discusses a trick for using whiteboards to carefully map out a sales funnel.
In addition, Schramko reveals his plan to roll a number of his sites back to SuperFastBusiness.com—now his powerhouse site. "It gets nearly 40,000 page views a month and more than 1,000 podcast downloads a day," he shares. "I want to house most of my quality content right there so you'll see me develop this even more. My goal is to get to 100,000 page views in a month and I'm sure it won't be too long until we reach that."
Lastly, the highly motivated and successful entrepreneur announces that his business coaching forum community Fast Web Formula is fast approaching the 600-member mark.
"Welcome to all the new members, and if you haven't joined yet, consider Fast Web Formula," Schramko encourages. "That's where I'm putting all of my focus for my front end products... You can literally get access to most of my best products instantly when you join. I look forward to helping you daily with answering questions."