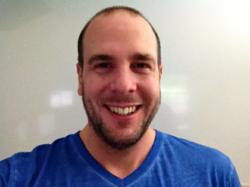 List insurance is where you have a subscriber on different mediums. How can the concept of list insurance work for a business? Make sure that in your content, you tell people where they can subscribe.
Sydney, Australia (PRWEB) January 23, 2013
Building a list of quality contacts is a major goal for any business seeking to achieve success. While this often simply meant collecting potential customers' email addresses through online tools on one's own website, the emergence of a growing number of media channels poses new challenges for site owners. James Schramko, Internet marketing expert and CEO of SuperFastBusiness.com, shares his recommended strategy for subscription insurance—an excellent way for customer to let consumers know exactly where they can be found in the maze of social media channels.
Previously, businesses would customize their websites in a manner that makes gathering visitors' email addresses simple—opt-in boxes and invitations to subscribe to newsletters can be strategically placed right on a homepage, at the end of an article, or in the middle of a video. Building this email list creates more opportunities for sales and conversions.
Social media, however, has significantly changed the way businesses can reach out and connect with their audiences today. Companies have discovered that creating and maintaining accounts on sites like Facebook, YouTube, Twitter, Google Plus and Pinterest gives them an edge and puts their business right where their customers are.
"We know that we want an email list, and these days with Facebook, we also want to have a fan of our page. We want a YouTube subscriber. We want people to subscribe to iTunes so that every time we release new content, they are alerted about it," the CEO explains. Each time a company's new article is posted on a blog, a new video is uploaded onto YouTube, a message is sent through Twitter, or a photograph is pinned onto Pinterest, subscribers will be able to receive the content instantaneously—and even engage in conversations in real time, through comments.
With so many opportunities for communication available, a company must be able to find a way to effectively manage the conversations across multiple channels and continue to build and strengthen their email list. The best way to do this, according to Schramko, is through list insurance.
"List insurance is where you have a subscriber on more than one subscription—and I'm talking about different mediums," he shares.
How can the concept of list insurance work for a business? "Make sure that in your content, you tell people where they can subscribe," the successful entrepreneur emphasizes.
To illustrate his point, Schramko tells viewers of his news video where and how they can access his various social media accounts. "If you are watching this, listening to this, or reading it on my blog, then you can join our newsletter at SuperFastBusiness.com. You can become a Facebook fan if you go to FBjames.com.
"You can subscribe on YouTube by checking the 'Subscribe' button on the sidebar of my blog, or go into YouTube and subscribe into the SuperFastBusiness channel. You can subscribe to iTunes by logging in and searching for SuperFastBusiness and subscribing to that podcast."
Wrapping up his news video, Schramko adds that leaving comments on any posted content is also a great way to connect and engage more potential subscribers across channels. "If you're in any of those social media places, leave a real nice comment—it would be greatly appreciated," he encourages.