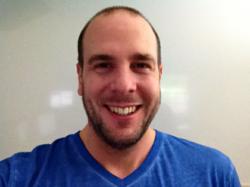 One of the best ways to filter for better customers is to use a survey with specific questions: Who is the decision maker? When do you need this service? What is your budget range? What would the perfect result look like for you?
Sydney, Australia (PRWEB) January 25, 2013
Once a company has successfully established its good name and specific brand of quality within its industry, customers are bound to come knocking in droves. How can a business owner promptly manage each inquiry and concern—especially if the company's services are different from the solutions that some customers may seek? In his latest news video, SuperFastBusiness.com CEO James Schramko shares a reliable strategy for getting the perfect customers for any business—and all it takes is a simple yet structured filtering process.
Any business owner would be happy to have a steady flow of potential customers making contact and inquiring about their services. However, even with staff trained and ready to communicate with them as they come, dealing with customers can become tedious and time-consuming—especially if the people turn out to need completely different products or services from the ones being offered.
"You shouldn't be dealing with every customer," Schramko points out. "One great way to get only the right customers is to know exactly who your perfect customer is and then to set up filters for them."
The CEO recommends creating a video that introduces the company's specific services and identifies the market that they are best suited to serve. This way, any individual intending to do business with a company can view the video, learn about the business and its offerings, and decide whether the company is a perfect match for his particular needs.
In addition, Schramko suggests putting together a survey with carefully prepared questions that can help narrow down the list of ideal customers further.
"One of the best ways to filter for better customers is to use a survey with questions, putting special emphasis on these specific ones: 'Who is the decision maker?' 'When do you need this service?' 'What is your budget range?' 'What would the perfect result look like for you?' and 'What are the things you've already tried?'"
By requiring interested parties to watch a clearly detailed video and accomplish a simple yet strategic survey, companies can now be sure that they will be dealing with customers that they can fully assist in meeting their business goals.
"They actually have to qualify to do business with you," the Internet marketing expert and successful entrepreneur explains. "By the time they're putting in their application, they know who you are, what you do, and who you're best suited for. Now they're telling you information that will help you identify if these are the perfect customers for you, and you can then have them contacting you, asking if they can do business with you."
With this filtering technique, businesses can follow up with customers that are in the best position to benefit from their unique products and services, creating a win-win situation for all—businesses can make full use of their time and resources helping a customer that can gain significant business advantages using their offerings, while customers can arrive at the perfect solutions for their needs.
"You've filtered the customers, you're dealing with only the right people, and that means great business for everyone," Schramko shares.
For more helpful business tips, marketing advice, and video news updates from James Schramko, visit the Super Fast Business website today.