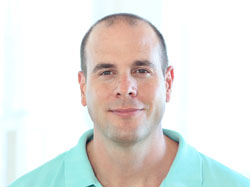 If you can polarize people ... if you can take a position on things, and be controversial, you'll engage more.
Sydney, Australia (PRWEB) April 22, 2013
SuperFastBusiness owner and recognized Internet marketing specialist James Schramko can identify the very exact source of his sales leads. He knows when (after a post) and where (through Facebook, lead pages, and through the sidebar, footer, or top page opt-in boxes) his traffic comes from, allowing him to facilitate conversions. The highly successful business owner made the revelation today as part of his newest Internet marketing news.
Schramko shares that lead tracking is a critical part of building businesses because it empowers entrepreneurs to capture and grow their customer base, as well as to improve their strategies. By discovering where a majority of his sales leads are coming from, Schramko reports that he has been able to make critical changes or additions to his websites. The well-known Internet marketing expert adds, "Because I can take what I've learnt from one (website) and put it onto the other. That's why tracking the source of your inquiries is so important. If you use good quality CRM software, this will be something you can do from now."
Schramko says for his business he uses OfficeAutopilot as his CRM system. OfficeAutopilot is an all-in-one marketing and business platform that integrates, among others, affiliate management, payment processing, and automated marketing. It automates lead captures, follow-ups, payments, orders, and tracks progress. It's basically lead intelligence that has enabled Schramko to grow his own business.
But capturing leads is not the end-all and be-all of business growth. Audience engagement, according to Schramko, is also a key component.
"If you can polarize people," says the Internet marketing expert, and emphasizes, "if you can take a position on things, and be controversial, you'll engage more. You know, rant off, and you might just get a lot more shares. If you've got a strong opinion about something or if you ask for people's opinion, you might find that really gets the engagement up." Schramko adds that this approach may help with what social media users refer to as Facebook's EdgeRank. A report from Inc.com clarifies that the system is better referred to as News Feed algorithm.
Engaging one's market through controversial posts, subjects, or statements does not necessarily mean actually inflaming followers to the point of antagonizing audiences. Schramko cautions, "Before you go on a rant, just consider the negative implications as well, in case you get it wrong. And maybe just avoid some of the 'chargiest' subjects, as my friend Ezra would say."
Schramko's latest Internet marketing news also shares the latest update from his other site, FastWebFormula, which is a business coaching forum that delivers training on Web traffic strategies, copywriting, increasing profits, and more related subjects. Recently, Dean Hunt, who has been referred to as a "marketing rebel" and creative genius, shared insider scoop on how entrepreneurs can grow business by putting together a network of contacts, in the quickest possible way.
Schramko remarks, "He's shared his best tips inside FastWebFormula. I do hope you check out that thread because it can really help you become far more influential and build up your contact base much faster … I really think this post is going to help people find out how they can grow their business way faster."
For more business intelligence on lead captures, customer engagement, and company growth, watch the rest of James Schramko's video on SuperFastBusiness.com, or follow the Internet marketing expert on his Facebook page today.