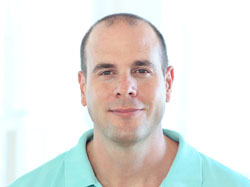 When you're prepared to do some of the things that other people are not prepared to do, you can actually access some of the rewards that other people will never access.
Sydney, Australia (PRWEB) May 24, 2013
SuperFastBusiness owner and recognized Internet marketing expert James Schramko reveals in his newest video release that it took six to seven years' worth of efforts to build up his own business to what it is today, which is to say that it is very efficient and successful. Schramko's revelation is in response to some of the more recent inquiries he has been getting on the subject of ease in running a business. The SuperFastBusiness owner weighs in on what he refers to as "the easy trap."
"I think that a lot of the business fundamentals that have been around for hundreds of years such as good old fashioned service and rolling up the sleeves and doing what it takes to get what you want, such as sweat equity … these are not easy, but they're simple," Schramko remarks. The Australian-based business owner emphasizes that what appears to be simple might require a more involved, more demanding process to achieve the desired results, like gaining more customers or improving turnaround time for projects.
Schramko clarifies that this does not mean there are no "shortcuts" to achieving long-term success. He, however, explains that these "shortcuts" should be in the form of doing the right things for the business. He points out that it is actually the "doing" part where most people get stuck.
Schramko encourages webpreneurs and other business owners to consider the reality of running any commercial venture, especially startups, cautioning them against the pitfalls of not putting in any effort. The seasoned Internet business owner uses some people's strategies for running passive income websites as an example.
"Whenever I'm with a group of people and I'm talking about the subject of Internet marketing or doing business on the Internet, I find that the questions that follow always revolve around ease. People tell me that they'd like to get a website that makes passive income. They want to learn about it, but then they don't need to understand much about it," the SuperFastBusiness owner shares.
He adds, "I don't think it's a reality to have a passive income website with no effort, no knowledge, no understanding. You would have to invest into something like that for a return, and I think you're going to need some knowledge — or at least appoint someone knowledgeable to run a business like that."
Schramko believes in the value of sweat equity. The level of effort or contribution one makes to any business inevitably benefits that business. The results may come in the form of increased customers or improved efficiencies, both of which could lead to higher profits.
What's Schramko's insider tip for online and offline businesses? "There are a lot of things online where you can leverage," he begins and later adds, "and it does become easy. But usually there's a more difficult step before the easy step … be prepared to put in a little bit of effort to get a result that most people will never see."
From automated systems to all-in-one marketing suites, these are just some of the resources companies and webpreneurs can use to meet the fundamental aspects of their businesses. While they do make processes seem fairly easier, Schramko says that going the extra mile (e.g., creating better content, taking a couple of extra hours to personally respond to email inquiries, or improving one's knowledge about Internet marketing) can lead to bigger and better results.
The SuperFastBusiness owner remarks, "When you're prepared to do some of the things that other people are not prepared to do, you can actually access some of the rewards that other people will never access."
For more valuable insights and tips on Internet marketing and doing business on the Web, watch James Schramko on FastWebFormula, SiverCircle, or James Schramko News today.