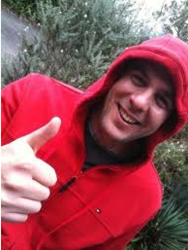 Always prepare yourselves for the worst case scenario and you'll have a much easier time dealing with the situation when it does happen
Sydney, Australia (PRWEB) June 23, 2011
Distribute.IT recovery teams working round the clock appear to have made some progress with restoration of core reseller services, according to their most recent blog update. The Aussie web hosting company was attacked last June 11, 2011, Saturday, in a successful attempt to sabotage valuable data from their servers. The group claiming responsibility for the attack, LulzSec, was also linked to attacks on Sony, Nintendo, CIA and several other government websites. Australian web business coach James Schramko, though unaffected by the attack, shares the sentiments and concerns of his fellow entrepreneurs.
"No one is perfectly safe. I know what it is like to lose everything you own." said James while looking back at past events "When everything rides on your websites, it is absolutely critical to have back-ups. It is unwise to rely entirely upon the back-ups made by hosting companies; you must make back-ups yourselves. A dedicated member of my team at SuperFastBusiness does that on a regular basis."
In a news report on the Sydney Morning Herald, several business owners claimed they had lost everything. Experts say that recovery of most of the lost data is impossible. As attacks like this become more frequent, Mr. Schramko says the most vital task of every online business owner is to prepare for similar events in the future.
James says "I prefer US based servers for my business. They've not only proven more reliable, but cheaper as well. Of course I still wouldn't leave everything entirely in their hands. You need to send backups to separate storage locations such as Amazon S3."
According to James, there are several simple procedures that can be used by the victims of the attack in order to recover some of the lost data, though he stressed that not everything can be salvaged. "At the very least they may be able to get an old copy of each page from the Google cache using the site: command"
"Do not become victims. Always prepare yourselves for the worst case scenario and you'll have a much easier time dealing with the situation when it does happen. Have back-ups ready for when something fails. There are procedures that are easy to follow even if you are technically challenged. Our Website business http://www.SuperFastWebsites.com deals with these issues regularly for customers." – James Schramko
To chat and get to know more about James Schramko visit his Facebook Page. To know more about SuperFastBusiness and its many services visit http://www.SuperFastBusiness.com
About SuperFastBusiness
SuperFastBusiness holds investments in premium online portfolios. One division focuses on acquiring, developing and selling websites. Aside from website portfolios, SFB has divisions that develop websites for business clients. Superfastbusiness also controls a large SEO business for optimizing client websites in the search engine results. Another division focuses on education in the Internet marketing space. Founder James Schramko is regarded as an online expert and holds FastWebFormula events to teach others.
About James Schramko
Former General Manager of a Mercedes-Benz dealership in Sydney, Australia, Schramko started SuperfastBusiness 6 years ago. James has since become one of the most sought-after Internet Marketing Coaches in the world. Author of the tremendously successful Traffic Grab as well as the FastWebFormula live event series, James provides search engine optimization services to hundreds of clients around the world.
###