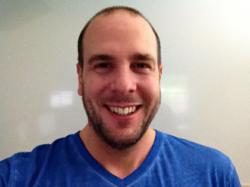 Create more value for more people.
Sydney, Australia (PRWEB) July 05, 2012
It all boils down to two simple words: recurring income. Highly successful business expert James Schramko has built his profitable empire—in a short time-frame, no less—on those two simple words. Schramko recently created a new video where he reveals revelations on how businesses across the globe can generate repeat income. Yes, even in this economy.
Schramko defies the current state of the world economy by pointing out one crucial element to achieving recurring income for any enterprise. "With your business… have a look at what things do people need again and again and again. Even if you own a photography studio, you should be having a repeat purchase program for people who came in the last year to come back this year and get updated portfolios. If you're a service station, then you should have customers who can come back over and over again purchasing fuel," explains Schramko.
The key to multiplying those repeat businesses, Schramko advises, is to locate affiliate offers or joint venture partners. He clarifies, "Think about all the things in your business where people should be reordering and set-up an automated sequence for that to occur. If you don't have anything like this, then find businesses that do, who your customers are dealing with or should be dealing with, and set-up a referral commission… this is how I leveraged my business. I went from one-time sales to repeat purchases."
Schramko advanced his incredibly successful Internet marketing business dramatically faster in 2008 soon after leaving his high-paying job. Some of his sought-after business products include SuperFastBusiness, Fast Web Formula, SilverCircle, and loads more. Aside from running his million-dollar business, Schramko is frequently posting helpful tips videos where he shares some of his life lessons and provides real-life advice to hundreds of business owners and other individuals seeking to make their own first million. His online videos have become prized mentorship vehicles for many people across the globe.
Also on the new video, Schramko underscores the importance of testing what works and what doesn't work for business and creating two paths for sales letters or doing follow-ups for customers. The revered business expert recommends, "One path is for sales prospects — people not ready to buy yet or you need to educate them and follow them up and build a relationship. And the other path is for the person ready to buy, right now. Try not to talk pass the sale with someone who is ready to buy right now. If you put obstacles in front of them and try to over-educate them you can just create objections and problems… make it easy for them to buy right now."
Another valuable insight Schramko shares in the latest video details how business owners or service providers can escape becoming someone else's banker or lender. "Get paid upfront," Schramko insists. He goes on to explain, "You'll have no bad debt in your business and you'll be cash flow positive… You'll have a strong solid business without having to be desperate, without having to compromise, without having to take unnecessary risks."
While Schramko counsels and mentors many business owners across the globe, who counsels him on generating more income for his own business?
Schramko reveals, "Here's my test if I should be doing something or not, would Richard Branson be doing this? If you're sitting there attaching paper clips, or doing something anyone else could do who you could pay less than what you could earn with your time, you should be making sure that someone else does it… High-level people do high-level activities with their time." And high-level people produce high-level incomes.
Schramko sums up his latest set of revelations by emphasizing yet another brilliantly simple concept, "Create more value for more people." When a business is able to achieve this, in Schramko's expert opinion, it will ultimately generate more profit.
More insights on generating more profits can be discovered here - http://www.superfastbusiness.com/business-news/should-you-focus-on-recurring-income/.