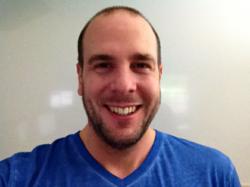 Keep that relationship, keep a lifetime customer first and prioritized. But the second option is you'd want a lifetime prospect who at some point in the future may buy from you.
Sydney, Australia (PRWEB) July 12, 2012
In his latest news update on SuperFastBusiness.com, James Schramko reveals three essential marketing strategies that can help business owners get new customers as well as retain old ones. The Internet marketing mogul begins by tackling the importance of attracting traffic to one's business and how social media websites, such as Facebook, can help achieve this goal:
"You need to get traffic to your business, and probably by far the best way to get conversions is to get face-to-face traffic. When you meet someone at an event, when you speak with someone directly — that is a high traffic path, but it's a little bit hard to speak to many people at once so for that reason, a lot of us are now using websites. And in terms of websites, a great place to meet as many people as you possibly can is Facebook."
Using Facebook, Schramko reports, allows him to reach about 43,000 people a week and as many as 1.3 million individuals through extended connections from his own network. Schramko urges entrepreneurs to set up their own Facebook fan pages to take advantage of the high volume traffic social networking can deliver. He also recommends other avenues for improving a company's visibility:
"The other things that I like for traffic are setting up my own news blog, like the one I place news videos on (SuperFastBusiness.com). And, of course, my YouTube video channel because people go online, they watch videos, they look at blogs, they surf Facebook, so that's why traffic is important."
Schramko proceeds to tell viewers of his second marketing tip, which is directing business traffic by making relevant offers. He reasons that attracting a customer's attentions should have a purpose, and that the objective is to create a mutually beneficial relationship with clients. He states, "You need to have that traffic going somewhere, where they do something that helps you and helps them."
He insists on the significance of personalising offers and recommends addressing the audience by using the word "you" to give a personal touch to offers directed at a wider market.
To complete his list of essential tips, Schramko advises business owners to follow up offers with subsequent updates to help maintain connections with loyal patrons. However, he also recommends preserving relationships even with people who are not business clients:
"Not everyone will buy straight away. When you meet these people with your traffic, when you're making these offers, when people don't buy right now, have a sequential follow up… Keep that relationship, keep a lifetime customer first and prioritized. But the second option is you'd want a lifetime prospect who at some point in the future may buy from you."
The possibility of having future transactions gives Internet marketing its true value, according to Schramko. He advocates sustaining communications through phone calls, face-to-face meetings, and using marketing software like Office Autopilot.
The Australian online business expert wraps up his video update by inviting viewers to leave comments, saying that doing so can help direct some of his business traffic to commenters' websites. Those who are interested in more business tips and motivational stories from Schramko are also invited to watch his interview via ILoveMarketing.com's latest podcast.