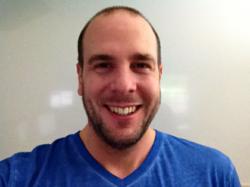 When you speak to your manager quite often they'll cut you a better deal, especially if you have a very low refund rate and if you're putting through high volume.
Sydney, AU (PRWEB) August 02, 2012
Getting better rates and maintaining good relations with your merchant providers can help generate substantial compound savings, according to the latest news update from James Schramko. In the first part of the six-minute video, Schramko encourages budding entrepreneurs to evaluate their current merchant rates and inquire regarding reductions that they can avail of, citing the success he has had in securing lower rates with his bank and even Paypal. Schramko believes that positive business relations will help company owners obtain better rates:
"When you speak to your manager quite often they'll cut you a better deal, especially if you have a very low refund rate and if you're putting through high volume," states Schramko
He further adds that savings gathered from these rate cuts help create sizeable funds that can be used in the future. Schramko asserts, "Over the long term, over hundreds of thousands or millions of dollars, the small percentages add up to a big amount."
In the second portion of the update, Schramko discusses S.C.A.M.P.E.R, a creative business technique that stands for Substitute, Combine, Adapt, Modify, Purposes, Eliminate, and Re-arrange. This method can help businesses by making minor adjustments to the company's marketing techniques to sell the same product to a different audience.
Schramko, who has enjoyed massive success as a marketer both online and off the Internet, then proceeds to give advice about handling sales representatives. He believes that discipline is key to dealing with these personnel and recommends hiring two people at a time to maintain high standards at work. Schramko states that colleagues can benchmark their performance against each other, and that this can prevent slacking off or making excuses.
Salary methods can also have significant effects on sales performance:
"Consider whether you want a commission-only plan or whether you want to pay a base salary. Sales people refer to the base salary as appearance money. That's what you pay them to turn up, to dress the way you want, to present the way you want, represent the company the way you want. So it changes the dynamic of the relationship," Schramko explains.
The marketing expert then talks about the two different kinds of sales personnel — the hunter and the farmer — and explains which one he believes may be more profitable for business:
"The hunter goes out… they bring in fresh business. The farmer is looking after the existing customers… If you have a farmer, pay them a loyalty bonus, pay them a little bit extra every time they resell to your existing customer base because that's probably the most profitable way for you to employ."
Business owners that utilize commission plans should provide incentives for the results that they want, Schramko says. Added focus on results is also important when discussing products with customers:
"When you're selling things to customers and you have packages or services, remember to talk about the result. I think a lot of people get bogged down on the deliverables, the knick knacks the specifics… Forget that, and talk about the result they will get when they order from you."
Schramko closes the video by reminding fellow entrepreneurs of the importance of hard work in business and how acquiring information is an exercise in self-investment:
Schramko states, "When you pay for a course, you're not paying for the product to [benefit] someone else; you are investing in yourself so get the best value from it. Make sure you consume the information, apply the information. Otherwise the only person who is getting rewarded is the person who sold it to you."
"You don't get the result unless you do the work," he candidly adds.