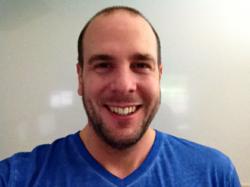 Of course social signals are important. But you know what else is important? LinkJuice, links and anchor text.
Sydney, Australia (PRWEB) August 03, 2012
What can YouTube videos and social media accomplish for my businesses? Million-dollar business builder James Schramko sheds the light on one of the most pressing questions about online marketing these days with his latest video news released recently. Emphasizing once again the importance of good SEO practices, Schramko tells viewers that a relevant, brilliantly laid-out online marketing plan can help businesses harness the power of videos, social media, linkbuilding and more — while maintaining their integrity in the light of rapidly-changing search engine indexing policies.
Schramko believes that video marketing is one of the most powerful ways for businesses to capture audience interest, improve their engagement with the online community, and provide valuable content over the Internet. A strategic video can spark an immediate, emotional response, and publishing it in the right platform can multiply this positive effect significantly.
He reveals his winning formula for effective video promotion: keep the videos short and solid. "Looks like others have been reading my blog because now they're doing YouTube videos under two minutes," he quips, adding that his own videos have encouraged more visitors to stay longer on the SuperFastBusiness website.
To make the video be easily noticed by the search engines, he advises viewers to upload it on YouTube, embed it on their website, and publish it to other sites. "If it's really good, other people might embed your videos on their site. This is something I've noticed with my own videos, bringing my channel up to around the 10,000 views mark since we changed strategy just a few weeks ago."
On the other hand, Schramko warns against relying too much on social signals, such as only measuring and monitoring movements on Facebook, Twitter, Google+ and other social media sites. While social metrics and quality content are great starting points, it needs to be promoted in order to be valuable. "Of course social signals are important. But you know what else is important? LinkJuice, links and anchor text," he emphasizes.
Effective online media promotion also requires SEO teams to keep updated with changes in the search engine indexing policies, such as the recent update from Google Webmastertools Blog. Google have been sending out new notifications to sites that they notice have a pattern of unnatural, spammy or low-quality inbound links for the past months.
Schramko interprets that not all warnings mean the whole site would be penalized; some may even be for a just particular set of bad links. Implementing proper SEO practices will make notified websites ready to be nominated for a resubmission request, he advices. This includes vigilantly monitor links that link back to the site, link bait widgets, remove or revise affiliate links, and consider getting non-anchor text or non-follow links.
"The big one that we see coming up is the site wide footer link," Schramko says, referring to a standard practice from a few years ago. "If you've got a lot of sites linking back to your site with a full follow link at the footer for every single page of that site, go back to those sites and remove those links."
Given this valuable information, viewers can then make the necessary adjustments to keep their sites relevant and valuable for the long term. As shown by the specialist, meticulous strategy developed by Schramko's SEO teams, the fusion of online marketing tactics such as video promotion, quality content publishing, website structure and link building is critical to the success of businesses today.