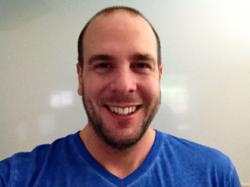 If you have one customer, you become single point sensitive. If you lose that customer, all your money goes and that can be very detrimental. That also causes you to be desperate and reactionary and compromised.
Sydney, Australia (PRWEB) August 09, 2012
"As your business grows, you need to make sure that not only do you have insurance but that you also have legal terms and conditions that protect your business," SuperFastBusiness founder and CEO, James Schramko, remarks. In his latest web video update, Schramko recently highlighted some of the more crucial aspects of building a business. From tackling legal issues to getting more clients, from arranging paperwork for newly hired employees to handling speaking engagements, start-ups and entrepreneurs learn to focus priorities this week on building businesses poised for profit.
Schramko explains with regard to pinning down the right legal terms and conditions for particular businesses, "You see, after you get past the whole thing about getting money, the other part is keeping some money." The Internet marketing expert emphasizes though that he is in no way advising what specific legal structures to use in order to operate since he isn't a lawyer. He does however urge every new company or every new entrepreneur to seek professional legal advice, apart from understanding conditions for electronic businesses, content protection for offline and online material, and other such matters that provide legal protection for companies.
Schramko says, "Learn about 'offer' and 'acceptance' because once you have a basic understanding of these things, even at a university course level… you'll be able to do business with more confidence and that's important."
Another important business issue to work on is having as many customers as the business can take. The SuperFastBusiness CEO recommends, "Get multiple customers." Indeed, no company should live on a single "bread" alone.
Schramko explains the matter very clearly, "If you have one customer, you become single point sensitive. If you lose that customer, all your money goes and that can be very detrimental. That also causes you to be desperate and reactionary and compromised… If you have a hundred customers and you lose one customer and that's 1 percent of your income, then it's not such a big deal. It's not a bad day. If you have three customers and you lose one customer, that's 33 percent of your income right there if they were equally split. It could be half your income or more."
To meet all those customer needs, a business will naturally need to hire more employees. Schramko goes over the importance of being prepared with the right paperwork in ensuring efficiency at work and a seamless integration of the newly hired people into a company. He says, "You'll need tax file numbers, social security numbers, bank account details, some legal documentation, and job contract. Get it all prepared in advance and put it in an envelope with the job role of the person you're going to hire before you even hire them."
When it comes to attracting multiple clients, Schramko's top tip is to pay attention to what is communicated and how it's communicated. The Internet marketing expert remarks, "What we say and how we say it can be very important to the results we get." He also suggests watching YouTube clips of Derren Brown, a renowned British svengali of sorts and popular psychological illusionist. While Schramko recommends exploring Brown's mind-blowing persuasion tips & techniques, he does caution, "… only ever use this stuff for good purposes. It actually aids memory retention; if you can use stories and metaphors to lock in learnings then it can be used in a good way."
The latest business video update also shares some of Schramko's tried and tested methods for speaking successfully in organized events or other relevant platforms. Such events can turn into opportunities for advancing the promotion of a company's products and services so it's crucial to engage the captive audience. A few of those attending might even turn into future customers. What's Schramko's advice? "Make sure you cover something emotional because your whole goal is to move people from where they are to where you want them to go to."
The goal of every business is to maintain, if not surpass, projected profits for every quarter and be able to outlast the competition. With this week's solid tips and insights from James Schramko, businesses might just get the focus they need to reach their goals.
For more top-notch business coaching, always check in with SuperFastBusiness.com or sign up with SilverCircle today.