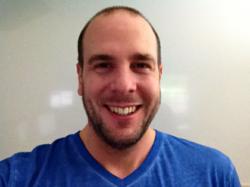 By renaming things in ways that people can actually relate to and understand, you increase the relevancy [and] therefore you increase the result.
Sydney, AU (PRWEB) August 23, 2012
Acquiring links from reputable websites can help boost link profiles, according to James Schramko's latest business news update on SuperFastBusiness.com. The self-made Internet marketing mogul starts this week's list of business tips by citing press releases and videos as good ways to get links from highly regarded websites such as Yahoo.com and YouTube. But while these two sites can indeed help enhance link profiles, Schramko states that there is yet another easy way to get high-quality links, and from Apple.com nonetheless:
"Here's something I think a lot of people are missing but I'm tapping into: how to get a link from Apple.com. Simply publish a podcast and you will get a link from Apple.com," shares Schramko.
Schramko then proceeds with tips on beating the competition. He states that being better than the competition is no longer enough, and that what's more important in today's highly competitive market is to stand out by being different:
"People need to look at your brand or your product and see why it stands out, how it solves the problem in a more relevant way than everyone else in the marketplace. You want competition but you want to be so different that you can exist or coexist with other people in that space. In fact, the ultimate goal is to be so different that people just want to deal with you and they're not so interested in who else is there and they're especially not that interested in price because now you're not a commodity, you're a stand out," Schramko explains.
With regard to protecting digital assets, on the other hand, Schramko believes that it's best to prioritize usability of documents and keep protection at a minimum to prevent loyal users from being discouraged to use a product:
"Just consider that the harder you make it for people to use your product, the more difficult it is on a customer service point of view. You might get increased customer service inquiries, dissatisfaction from the good people… The idea is to reduce the friction to reduce the difficulty in using your products. Put in some steps to keep out thieves and bad people, but keep it to the minimum," advises Schramko.
The Internet marketing expert also shares his thoughts on web design. He states that customers tend to judge a website based on how it looks, and that a large number appear to favor the use of sliders (or according to Schramko, "frames that show pictures rotating") in websites. He recommends responsive themes from WooSlider since these can be used for a variety of mobile devices.
Schramko closes the news update with his top secret for effective webinar promotion: renaming it as an "online event". He reasons that webinars are novel marketing strategies that most people are still not familiar with, and this lack of familiarity poses as one of the biggest setbacks to registration:
"A lot of people in some markets don't know the phrase webinar yet, so what I suggest you do is call it an online event… By renaming things in ways that people can actually relate to and understand, you increase the relevancy [and] therefore you increase the result."