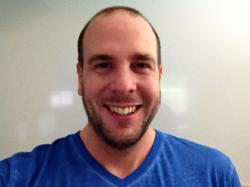 Go to a good event in a market or topic that suits what you do. That way you'll open up new contacts and you'll bring fresh ideas to your business.
Sydney, AU (PRWEB) September 07, 2012
"Get out and travel," urges online business expert James Schramko in his latest video news update on SuperFastBusiness.com. Schramko states that traveling to new places and exploring unfamiliar cultures can help increase one's perspective, which is a must in every business venture. According to Schramko, overseas travel helps owners by allowing them to meet new people, some of which can become valuable business contacts. Attending events in new locations can also serve as a source of new ideas, while staying in just one place for long periods of time can make business become stagnant:
"Go to a good event in a market or topic that suits what you do. That way you'll open up new contacts and you'll bring fresh ideas to your business… See what other people are doing and get that perspective. That's what helps you grow and expand your business," Schramko advises.
Another way to broaden perspectives is by walking in customers' shoes, Schramko shares. Looking at one's business through the perspective of a customer can break assumptions about commercial operations and reveal areas for improvement:
"What assumptions are you making in your business at the moment? When was the last time you checked your pricing or your competitors or where your business positioning is in the mind of your prospects? Go out and survey. Question everything… Just go and have a look at your business from the outsider's view," Schramko states.
Assessing business through customers' perspectives, Schramko states, can help answer one question: "What would this customer be thinking given all the options they have available to them?"
Schramko proceeds with a quick invite to his viewers to attend an upcoming SilverCircle event, the last of its kind this year. Interested parties can check event details at SilverCircle.com. Schramko then follows this invitation by encouraging entrepreneurs to "put your business on a little bit of a 'you' diet". He states that going away for a short while and reducing involvement in day-to-day operations can help improve processes:
"Pull away from the business. If you pull away a little bit for a week, you'll find the essential routines versus that things that you're doing that you probably don't even need to do," Schramko states.
Schramko also advises business owners to charge and get paid for the "odds and ends" — minor services that customers ask for on occasion. He states that doing so can help increase profits and increases the value of services:
"If you start charging for your odds and ends what you'll find is a huge increase in revenue… You'll find that it all adds up and you're training your customers to know that this is something that you pay extra for. It's not a bad thing. It just places a value on your time and your expertise," the self-made business authority explains.
Schramko closes his video by giving one last tip on boosting productivity by setting up an appointment reminder:
"If you really want to get good stuff done tomorrow, then just plan it the night before… That way no matter where I'm at, at the end of the day, I know what I'm focused on tomorrow."