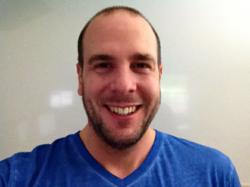 With the right preparation and simple guidelines, the time your team spends in meetings gets profitable results.
Sydney, Australia (PRWEB) September 14, 2012
The latest business news update from SuperFastBusiness.com proves how a high-performance team, composed of highly competent individuals all working together with a shared sense of purpose, is an integral part to the success of any commercial venture. In the video, leading marketer and business owner James Schramko discusses the strong connection between an inspired collaboration process and surefire business success, and starts by detailing his own approach in planning and managing effective team meetings.
Schramko says business leaders should create a great working team environment if they want to promote productivity and high performance that yield profitable results. Ensuring business growth entails the commitment to gather all members for team meetings on a regular basis, and employing the right strategy to make sure that the time spent together in those meetings will provide great value for the organization.
In the case of Schramko who runs his business interests and records his video news updates from home, he makes the commitment to personally visit his overseas located team members every three months to initiate official get-togethers. "With the right preparation and simple guidelines, the time your team spends in meetings gets profitable results," he says, adding that establishing a clear agenda before the event is very critical to prepare people to get into the proper mindset.
To address more issues and concerns, Schramko suggests starting with a top-tier conference first with the stakeholders who run the business, such as managers and team leads. One of the most vital activities at this stage is to conduct training to test new processes using the I-We- You method. "I'll do something and show them how it works, then we do it together, and then you do it," he explains. "Then I'll just check and make sure that it's right. I like to implement new processes on the spot using this simple method."
The training process often sparks ideas that are new - innovation for tools and resources, and revolutionary approaches that empower the SuperFastBusiness lifetime customer model. The insights gathered from all training and innovation discussions can guide team leaders to identify priority areas. Using checklists that detail the top three things they want to accomplish for their departments, the team leaders will launch a revision meeting and cascade the agenda for everyone to work on.
Adding an element of play to the meeting, such as doing a fun activity, enjoying meals or simply spending time together, is also as critical in helping members communicate better on a personal level. However, Schramko also reminds business leaders to protect their business privacy by keeping certain technology and intellectual property confidential.
Then again, there are also highly valuable pieces of information meant for sharing, such as two practical tips that Schramko adds in: one, harness the power of making regular video updates and two, implement post-purchase follow ups. He says that these two actions are proven to be essential in building better customer relationships and maintaining customer loyalty.
To get access to regular winning business updates, viewers who have yet to join Schramko's newsletter lists can simply use the newly installed LeadPlayer plugin for an easy, 15-second opt-in process. Meanwhile, business professionals who are looking for more intense and in-depth coaching can heed the last call on signing up for the first-ever open-to-public SilverCircle Intensive Workshop.
"It's a very small, very powerful workshop, and I'm certain there'll be a return on investment for you. For your one-day workshop, you're going to get a one-month worth of follow-up with me on a weekly group call with the other SilverCircle members," he reveals.
The highly anticipated advanced business mastermind SilverCircle Intensive Workshop is scheduled within a week and is designed to help participants sharpen their business acumen with hands-on, intensive sessions that reveal the nuts and bolts of Schramko's highly successful, multi-million dollar business ventures.