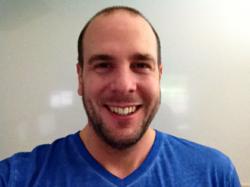 Quite often a discount equals a financial apology… if your product is good, if it does what it says it should do, then you don't have to discount it and apologize for it.
Sydney, Australia (PRWEB) September 26, 2012
Why do businesses need to respond to emails from customers? SuperFastBusiness.com founder and CEO James Schramko recently underscored the significance of having an email address where customers can either praise or inquire about services and products. Customer feedback, according to Schramko, can actually get lucrative results. Says the SuperFastBusiness CEO, "In my emails I indicate 'I answer emails'… you would be amazed how many people reply back, and those people almost always turn into customers — if they're not already." But for any company poised to become an empire, communicating with customers isn't the only cornerstone of a profitable venture.
Schramko's latest report provides yet another rewarding episode in business improvement as the successful business owner talks about removing demotivators that are bringing the workforce down and being confident about prices set on products and services.
"It's actually quite hard to motivate someone if they're not already motivated," remarks Schramko in response to addressing indifferent or uninspired employees, which was a question posted on his other website, SilverCircle, a good resource for getting premium business strategy skills and growth ideas. Schramko continues, "There are behavioral based questions you can check when you're hiring so you can weed out people who are likely to be unmotivated."
Schramko's approach isn't just using a thorough screening process when his hiring. The SuperFastBusiness CEO also suggests handling de-motivation. He says, "As the owner or the leader of the business, your role is really to remove things that demotivate people… If you can remove those things and people are still not motivated then then ask them questions that might lead them to a conclusion that helps them be more motivated." And if that still fails to render the results business owners seek from their workers, Schramko proposes letting the employee go.
For businesses that continue to rely on discounts and money-saving deals to attract customers, Schramko has this to say, "Quite often a discount equals a financial apology… if your product is good, if it does what it says it should do, then you don't have to discount it and apologize for it."
For Schramko, pricing confidence has a more positive effect on a company's profit margins, its revenue growth, and overall value than any sales or discounts offered. Instead of lowering prices or knuckling under the pressure of other people's price points, Schramko encourages businesses to work on developing the product or service offered. His tip: "Make sure that people absolutely have to have what it is that you offer regardless of any other option available to them."
In addition to taking time to read email feedback from customers and replying to them, Schramko also recommends using a help desk. The CEO's SuperFastBusiness empire makes use of Zendesk, a web-based help desk software, to keep track of and handle elevated customer related concerns. Using a quality help desk like Zendesk will make it easier for companies to manage inquiries, handle requests, and provide support, technical and otherwise. A centralized support system will also make it more convenient for customers.
Schramko's advice, "Get a proper help desk, simplify your websites with all the forms, centralize, put it on a domain that you own — that's very important. And watch your customer service increase."
For more results-driven ideas on business improvement, watch daily updates on SuperFastBusiness.com and SilverCircle.com.