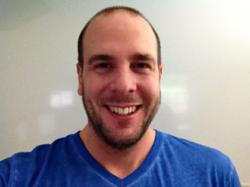 Offer a recurring program wherever possible because it's more than likely that they will have a repeat need in the future. Even if they came into your existence just for a one time need... stay in touch with them regularly.
Sydney, Australia (PRWEB) October 04, 2012
Internet marketing expert and successful webpreneur James Schramko knows exactly what the market wants and how to deliver the goods. Schramko uses much of what he experiences and learns in the industry to help other companies grow their own business through his multiple websites that offer a range of diverse products and services: FastWebFormula, InternetMarketingSpeed, Wealthification, SilverCircle, and SuperFastBusiness. This week on SuperFastBusiness.com's series on business growth, Schramko recently talked about how other entrepreneurs can recover lost sales and generate recurring business through customer options, news updates, and repeat programs.
Can customers have enough choices? Selections on products and services, according to Schramko, do not necessarily mean presenting customers with multiple options in the double digits. For most cases, two options are actually better than 20 options.
The SuperFastBusiness founder and CEO clarifies, "Maybe you've only got one thing for sale right now and maybe it's time to just add the next package… one for a slightly different market, and the one that you didn't think you could actually offer before but now you can because you have new team members, or you have a better process or a better system, or the market shifted on you."
On the question of losing a customer or a sale, Schramko gives a bit of good news by relating an experience he had while working in luxury car dealerships. He recalls, "When someone purchased a different model other than what I sold, which was upsetting at the time, I'd still follow them up and send them news clippings. But my competitor, who'd actually sold the vehicle, would not follow the customer up…. unless they had a perfect experience with that other vehicle purchase, they would, more often than not, come back and visit me when it's time for the next car. That could even be as soon as a week or a month when perhaps their wife or their husband was after their vehicle."
Schramko's word of advice then in recovering lost sales is to follow-up with customers and potential customers who have made inquiries or done any sort of contact with the business through updated newsletters. By sending updated newsletters with the express permission of the recipients, companies present customers with new options or better alternatives for products and services.
"Even when I sold cars," Schramko says, "I would actually say to the customer, 'I don't view this as the end of the sale, I view this as a start of a relationship where I'm going to be the person you come to look after all your motoring needs.'"
But how can companies turn that one-time business into actual repeat business? Recurring programs like membership cards, loyalty programs, or discount clubs can encourage repeat sales. Schramko remarks, "Offer a recurring program wherever possible because it's more than likely that they will have a repeat need in the future. Even if they came into your existence just for a one time need. Indoctrinate them. Help them find out what else you do and stay in touch with them regularly."
And finally, Schramko encourages companies to keep challenging their assumptions, to truly examine the honest truths about their business. Because what was once held true may not be relevant in today's market. For example, people used to think that no consumer will pay for bottled water or that downloading music off the Internet will never take off. Staying relevant in the current market landscape means looking beyond the traditional framework that established the business in the beginning and by determining certain factors about competitors, new prospects, and consumer behavior. Schramko points out that by eliminating previous assumptions, new opportunities can be explored.
Profitability doesn't have to be challenged by lost sales. Through James Schramko's own formula for successful business development, any company can quickly win back customers, achieve repeat sales, and ensure a business that will operate for the long haul. For more strategic initiatives on business growth, watch daily updates on SuperFastBusiness.com.