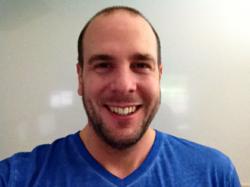 [A pre-owned website is] a great way to get a head start instead of having to buy a new domain and ranking it.You're effectively buying pre-done SEO, pre-done content on a WordPress website.
Sydney, AU (PRWEB) October 08, 2012
In his latest video on SuperFastBusiness.com, Internet marketing authority James Schramko shares that his team has just uploaded a fresh batch of websites and domains for sale on his virtual real estate portal, VREDirect.com:
"We've just loaded up a whole bunch of sites on VREDirect," Schramko announces. "If you want a pre-owned domain name with a website on it — or even without a website but a nice and established domain, and in some cases with links and rankings — go and pick up a pre-owned domain," he states.
Websites and domain names for sale on VREDirect are grouped into four main categories: basic websites, complete websites, mature domains and featured websites. Complete websites are further classified into standard, special, premium and leading sites. Some basic websites and mature domains have been created as early as 2007 and come with hundreds or in some cases thousands of established backlinks. Complete and established websites, on the other hand, come with a custom Wordpress design as well as original content, and include websites for common categories such as business, real estate and Internet marketing, as well as more targeted sites for anti-aging, plastic surgery and family law. There are currently three featured sites up for grabs, each one with a strong link profile and page ranking.
Complete standard websites retail for $299, while basic websites are priced at just $159. Mature domains, on the other hand, can be bought for only $99 to as low as $19. Buyers who purchase five mature domains or complete websites can also get one free. Schramko explains that the team is selling these sites and domains for such a low price primarily because they already have a surplus:
"Some people have asked us why these pre-built websites are so affordable. The answer is we have a lot of these and we don't need them all. We initially had development plans for them but we cannot get to them all since we have so many. We are clearing out all surplus sites so this provides a tremendous opportunity for others," Schramko states.
Schramko, a highly experienced Internet marketer with years of success in the business, states that using a pre-owned website offers a multitude of benefits, one of which is enhanced trustworthiness on the Web.
"Mature domains with years of history can give you a trust advantage. Some domains still have links and fresh cache dates from websites in some cases that may have been built on them. Most good names have already been registered so it makes sense to buy the name you really like with some age on it," Schramko explains.
Another advantage of buying mature sites and domains is that it reduces the work that companies have to do just to increase site rankings. According to Schramko, "It's a great way to get a head start instead of having to buy a new domain and ranking it.You're effectively buying pre-done SEO, pre-done content on a WordPress website."
Interested parties can get more information on the sale by visiting SuperFastBusiness.com. A list of domains and websites for sale from Schramko and his team, on the other hand, can be viewed at VREDirect.com.