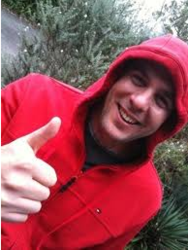 Given two sites of equal quality content, consumers will automatically favor the better looking site - it's human nature
Sydney, Australia (PRWEB) July 07, 2011
Google's move to amend existing search engine optimization practices has affected online businesses in more ways than one. The algorithm, intended to determine whether content on websites are optimized for consumers rather than search engines, also takes into account the design of that which houses the content. Google like a site layout that is user friendly: in other words 'pleasing to the eyes and easy to navigate'. Australian internet marketer James Schramko, CEO of SuperFastWebsites - a division of SFB, has been developing custom websites for clients for years, and shares his opinion on the Panda update:
"There are tons of websites out there with great content that are being pulled down the rankings due to poor design and overall structure. Panda update or not, design has always played a critical role in online marketing. It makes perfect sense. Given two sites of equal quality content, consumers will automatically favor the better looking site - it's human nature."
Designing websites, aside from the messy technical aspects like CSS and HTML coding, requires a great deal of creativity. Studies show that people are more responsive to certain colors and shapes because of specific emotions they provoke. Balancing data like these are among the many factors taken into consideration when coming up with a good design.
Another aspect taken into account is site layout. A study shows some of the common mistakes web developers make, one of such is unclear navigation options. "People are there already looking for something", said Schramko, "if you give them a hard time finding their way around your site, they'll leave for good" he added.
The algorithm tracks how long visitors stay on websites, as well as how many pages they visit before leaving. A good design, coupled with great content encourages people to read on and visit other pages on the site as well. A low score in that area may cause the website to tumble down the rankings as this would signify low consumer satisfaction.
"Design talent can take years to perfect. There is science behind everything seen on high quality websites. The reason they convert isn't attributed to quality content alone - even before the update. You are wasting valuable resources by building websites based on bad designs. If you are having trouble setting up your site the way you envision it to be, drop by our Custom Wordpress Website Development at http://www.SuperFastWebsites.com. I'm sure we'll find something that will suit your needs."
More information at http://www.SuperFastWebsites.com
About SuperFastWebsites
A division of James Schramko's SuperFastBusiness which specializes in custom website development for the WordPress platform. With thousands of websites under its belt, the SuperFastWebsite team offers a variety of customized and pre-made designs, as well as seamless social media integration.
About James Schramko
Former General Manager of a Mercedes-Benz dealership in Sydney, Australia, Schramko started SuperfastBusiness 6 years ago. James has since become one of the most sought-after Internet Marketing Coaches in the world. Author of the tremendously successful Traffic Grab as well as the FastWebFormula live event series, James provides search engine optimization services to hundreds of clients around the world.
###