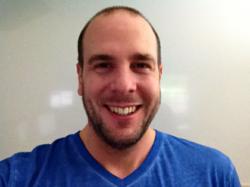 Everything you need to quickly establish an internet presence is right here at SuperFastWebsites.com
Sydney, Australia (PRWEB) February 08, 2012
Online business expert James Schramko announces the re-opening of SuperFastWebsites – a division of SuperFastBusiness that offers a fast and easy way to get a WordPress website up at the most affordable rates. Schramko's personal team of web developers has taken over all projects previously handled by third party contractors. To start off, the new team has rebuilt the SuperFastWebsites home page, which now features a more streamlined design and ordering process. SuperFastWebsites.com is up and ready to accept new customer orders.
Schramko says "Everything you need to quickly establish an internet presence is right here at SuperFastWebsites.com. We only need a minimum possible input from you to get your own website up and running on your domain. You have complete control – no expensive maintenance fees and no tied-in hosting agreements."
Just $199 for the complete package
All pre-done themes are now uniformly priced at $199 US.
Pre-done themes
Customers are presented with a generous selection of professional pre-done themes ready to be installed on customer-specified domains.
Visit http://www.superfastwebsites.com/ to preview all available themes.
"What you see is what you get. We can also create simple text logos upon request. We will install your WordPress website on a domain and server specified by you. If you need a server, we can recommend where you can get quality hosting." –James Schramko
Why choose SuperFastWebsites?
The experienced team behind SuperFastWebsites has built over one thousand WordPress websites in the last six months alone and the company itself has been in business for the past six years. Schramko's own private portfolio of websites is built and regularly maintained by them.
According to Schramko, the new team also has a solid understanding of search engine optimization and specializes in building websites easily indexed by Google. The team will make necessary recommendations if needed.
Expected Turn-around time
Orders are usually completed within two days or less.
For additional information and a complete preview of all available themes visit http://www.superfastwebsites.com/. Resellers are welcome to use the newly developed non-branded display site http://www.ViewWebsiteExamples.com to show prospective customer the working themes.
About SuperFastWebsites
A division of James Schramko's SuperFastBusiness specializing in the development of affordable WordPress websites. With thousands of websites under its belt, the SuperFastWebsites team offers a variety of pre-made designs and seamless social media integration.
About James Schramko
Schramko started SuperfastBusiness in 2005. James has since become one of the most sought-after Internet Marketing Experts in the world. Author of the tremendously successful Traffic Grab as well as founder of leading SEO company, SEOpartner.com, James provides search engine optimization services to hundreds of clients around the world. LinkJuice.com is yet another welcome SEO innovation for competitive businesses.
# # #