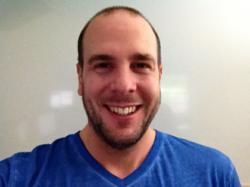 Everything is set up so that customers with minimal WordPress know-how can still easily manipulate the website's look by moving widgets around.
Sydney, Australia (PRWEB) April 26, 2012
The recent Google algorithm update has many website owners scrambling to make their sites compliant with the latest version of the search engine's webmaster guidelines. In face of the seeming overhaul trend among websites, SuperFastWebsites.com recently reported an increase in sales. The business is currently receiving more orders than ever as it promotes its ability to build a new WordPress website on top of an old one, creating an entirely new set of features and functionality in the process. It is a ready solution provided by SuperFastWebsites.com within its main offer of budget websites to small business owners who wish to advertise their brand online, but cannot afford a custom-made site.
SuperFastWebsites.com is part of the web development segment of online marketing mogul James Schramko's company SuperFastBusiness. Reflective of its name, the company is noted for its fast turnaround time. This holds true for SuperFastWebsites.com. "If they have content that's ready to post, the site can actually be up and running within the same day," states Schramko. "Any delay usually comes from customers who do not have their copy or articles ready."
It offers over 40 themes to choose from, as well as templates for both static pages and posts in case the customer would like to regularly post fresh content. Customers have been taking advantage of the latter in response to Google's announced preference for fresh quality content.
In a recent evaluation, SuperFastWebsites.com noted a significant increase in the number of projects in the past couple of months. This can be attributed to the fact that the service has established an excellent reputation and word about it is reaching more and more business owners. "We're getting many, many more projects because people are finding out that our stuff works," states Schramko.
The Google Panda has also inadvertently driven more business toward SuperFastWebsites.com as website owners decide to rebuild their sites to stay eligible for Google indexing and ranking. For just $199, a SuperFastWebsites.com customer gets a very professional-looking, search engine friendly WordPress website. "If WordPress is not yet installed, we install it along with their chosen theme and then customize the theme to get a look similar to what's on the SuperFastWebsites.com thumbnail," details Schramko. "We also put up to 3 posts and pages of content for the customer."
"In terms of the logo, we tell them the best size for it, so if they already have one, we put it on the site for free. If they don't have one, we create a text logo using the same font seen on the thumbnail for the chosen theme," he continues. "We also ask customers for images to place on posts. If they have none, we can use royalty-free stock images."
Should customers desire additional customization, they can buy an hourly pack on ATLweb.com, the customized web design service of SuperFastBusiness. Nonetheless, SuperFastWebsites.com does offer sites that are easily customizable. Everything is set up so that customers with minimal WordPress know-how can still easily manipulate the website's look by moving widgets around. Ultimately, they can take advantage of all the WordPress features without having to delve into the nitty-gritty of web development. In the post-Panda environment, such service is clearly proving to be very much sought after.