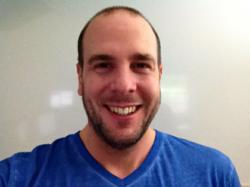 I was able to rank my own sites and the sites of my clients much higher using these methods, as well as grab loads of extra visitors to our sites.
Sydney, Australia (PRWEB) April 14, 2012
James Schramko's Traffic Grab, an extremely comprehensive online course on getting targeted traffic, has enjoyed tremendous success with more than 2000 very satisfied customers singing it praises. It has recently gone off the market as Schramko, a Sydney-based web marketing whiz, and his team work on updating the product. The improved version is expected to be available soon, but customers can pre-register in the interim while waiting for the launch of Traffic Grab v.2.
The first Traffic Grab version covered a combination of strategies, techniques and tools that Schramko himself used to direct targeted traffic to his online business, helping it generate millions. "Traffic Grab is the powerful proven system that I use on my own websites for grabbing targeted traffic fast," he revealed in the Introduction segment of the course. Considering how popular his sites are, many thought it prudent to pay attention to what Schramko had to share about how to increase website traffic. Fortunately, these people do not at all regret signing up for the course. In fact, they consider Traffic Grab an excellent investment.
The course covered 24 traffic techniques that together made a winning traffic concoction which Schramko and his team have dubbed the "Spaghetti Bowl". This powerhouse offering combined with the fact that it is free of upsells presented customers with a high value product that could teach them how to dramatically improve the performance of their online business. Throw in the fact that Schramko was extremely generous in pricing Traffic Grab and customers could not help but rave about it.
Indeed, feedback has been very positive. James Jackson of outoftheboxsolutions.com.au said that he had bought Traffic Grab to get a complete picture of traffic generation from a different source. "There is a lot of bits and pieces out there and everyone has a different opinion," he pointed out. "I wanted to see the opinion of someone I trusted." He has since integrated what he learned from the course into his team's already robust process and later found it to improve their results across the board.
Another customer, Jamie McKean of jamiemckean.com, had taken the course to get better at SEO so he could be ahead of the curve versus his competition and got just the results he had desired. "I was regularly able to get #1 in Google for either myself or any client who asked me to do SEO for them."
Karen Thomson of visionaryva.com had wanted to know the whole process of getting the best traffic in an easy to understand way. She commented that Traffic Grab gave her real clarity as to what to do and in the order in which to do it for best results. "I was able to rank my own sites and the sites of my clients much higher using these methods, as well as grab loads of extra visitors to our sites," she enthused.
Feedback from the customers also included suggestions and ideas, which Schramko and his team took into consideration in the development of the second version of Traffic Grab. The online marketing mogul expresses excitement over the new product and urges interested parties to pre-register. Those who want to sign up can click here for the version 2 notification list.