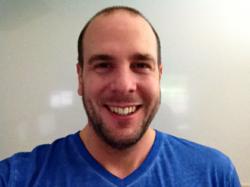 The new OTR Starter Pack is designed to help clients gain more consumer attention for their existing videos using proven effective publishing and announcement strategies.
Sydney, Australia (PRWEB) January 12, 2013
To maximize the reach of their websites and turn them into revenue-building assets, companies need to access multiple media traffic channels instead of relying on any single one. With this in mind, TrafficSure, a division of SuperFastBusiness.com, recently launched the TrafficSure Starter Pack which will help businesses increase website traffic with inbound marketing strategies—now at a more affordable rate.
SuperFastBusiness.com CEO James Schramko developed the revolutionary course called Own the Racecourse (OTR) to help site owners generate massive exposure without building their business on a single platform and exposing themselves to significant risks. The course's philosophy serves as the foundation for TrafficSure's OTR Extra Pack, OTR Done for You (DFY) Pack, and the new OTR Starter Pack.
"We have been providing traffic services since 2006. We serve hundreds of traffic specialists who, in turn, supply thousands of end customers. Our team is sizeable and we are able to supply consistent levels of output with a high level of service," states the CEO.
The OTR Starter Pack is designed to help clients gain more consumer attention for their existing videos using proven effective publishing and announcement strategies. A company's content video (ideally spanning two to five minutes, which Schramko recommends for optimal viewer reception) will be edited to include the appropriate intro and outro sounds and to cut out all "uhms" and "ahhs"; text highlights will also be added at key points within the video.
Also included in the Starter Pack is the creation of one custom graphic, written bullet points of the video's highlights, and a full transcription of the video script. The video will be uploaded onto the client's YouTube account with the appropriate title, tags and description.
The audio will also be stripped from the video and turned into an MP3 file which will then be uploaded to the client's Amazon S3 account and effectively turned into a podcast to be made available on iTunes. The new post will be syndicated to social media sites like Facebook, Twitter, Google+ and Pinterest. Lastly, the video and the post will be bookmarked and the blog RSS feed will be syndicated to feed directories like Zinepal and Scribd.
The Starter Pack is available at the affordable monthly rate of $279. Businesses who opt to sign up for the Extra Pack (at $399) will receive an additional custom press release and professional PR distribution services while those who choose the DFY Pack (at $599) will enjoy custom video creation along with PR creation and distribution. Weekly rates are also available for all three packages.
"This new starter pack is designed to get your business moving a little bit quicker thanks to quality online site traffic," Schramko explains. "If you have a video or an audio that you can give us, let us embed it on YouTube and then syndicate it for you. You'll notice you'll start to build authority just like we do from SuperFastBusiness.com. It's proving to be a very popular package and now it's affordable for everyone."
For more information on TrafficSure's packages and to learn about effective multimedia marketing practices, visit http://www.trafficsure.com/.