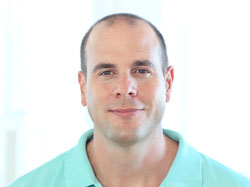 The profit-making tips focus on increasing a product lineup's highest price point, selling recurring items, and — curiously — selling customers something that they may not actually use.
Sydney, NSW (PRWEB) May 17, 2013
Good things are said to come in threes, as the latest online offerings from SuperFastBusiness CEO James Schramko show; the seasoned entrepreneur recently released a three-part video series highlighting strategic business tips on significantly increasing a company's profits. These videos are available on the websites of Schramko's different divisions such as FastWebFormula, Silver Circle and James Schramko News.
The first business tip video focused on increasing the highest price point that a company currently offers. This entails adding something on top of one's existing roster of products or services. "There's always a customer who wants to spend the most they can with you — they trust you, they like you, they want to do more," Schramko explained. "And if you just add a product on top, high-priced products with a bigger profit margin, there will be customers you already have who are ready to go for that. That is the simplest, easiest way to increase your profit."
The second technique is a powerful one that the CEO attributes his own increased profitability to — the plan to sell recurring items. Schramko encouraged viewers to examine their product lineup and determine which specific offerings can be made into a recurring supply. "This is the secret of wealth because you actually get to sell once and get paid over and over and over again," he explained, citing examples such as magazine subscriptions and gym memberships as products that operate under a similar concept.
"Pick your price point. Set it up as recurring, and then lead every single one of your customers to your 'recurring hub,' as I call it," Schramko elaborates. "Pick a moderate price point that everyone should have, and make sure that they're so much better off for having it that they never want to leave."
The third and final profit-building tip might be quite unexpected, and even quite controversial, according to the CEO, but he assures that it is especially helpful for anyone who runs or owns a business. Again, after looking over one's product lineup, Schramko advises business owners to find something they can sell — something that clients may never actually use.
He used his own Internet subscription as a classic example of this technique. Schramko is allowed to use up to 500 gigabytes per month; he may not be able to use it all up every month, but he still pays for the entire supply. Similarly, business owners can sell hourly packages for a particular service; instead of selling a single appointment, it's better to sell blocks of 10 appointments.
"When people buy that, (a) you get paid upfront; (b) you've never had to deliver all of the hours at the same time as when you get paid; and (c) a lot of people will probably just disappear and not even consume those hours, which you can resell because you have the capacity to serve someone else and get paid twice for the same resource."
More comprehensive strategies that help business owners make more money online can be found inside FastWebFormula and Silver Circle, Schramko's revolutionary business coaching memberships.