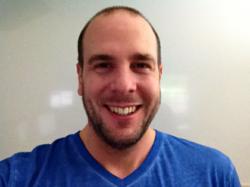 Wealthification is wealth from business so that you could actually have a lifestyle funded by business.
Sydney, Australia (PRWEB) February 27, 2012
Respected business expert and online business authority James Schramko has created over the last few years incredible products and services under his label SuperFastBusiness. He offers coaching and memberships, as well as everything from website building and software to SEO and affiliate marketing. Through this collection of savvy ventures, Schramko has been able to generate millions. Many have naturally been very curious about how he did it, and in response to the constant inquiry, he came up with a process called Wealthification. This, he developed into an actual business success product, which provides guidance on everything related to successful business growth and development. The Wealthification program was recently launched in February 25th of this year.
"Wealthification is wealth from business so that you could actually have a lifestyle funded by business," Schramko explains. "Inside the member's area, you can go through each of the videos into the core modules that will explain all of these to you in the shortest, simplest possible fashion. It's very straightforward."
The Wealthification course is divided into 10 modules: Introduction, Assets, Structure, Strategy, Marketing, People, Systems, Action, Cashflow, and Exercise. In the introduction, Schramko gives a quick survey of what he will be teaching members. His expertise stems from a successful and extensive career in running large companies. Through his decades of experience, he had put together a system and a business strategy, which he later applied in running his own company. These are so highly effective that he shared them with others who have also succeeded.
Each module gives an in-depth discussion of key components in starting and running a profitable business that creates and retains customers. Schramko reveals valuable tips on gaining a competitive edge for a scalable and sustainable business, as well as giving it a defensible position, establishing control over it, and coming up with a system that will bring it to a point where everything that can be is automated and the owner can actually sell the business. The course basically covers everything from how to start a business to what to do with it once it is running successfully.
"I'm going to help you create your own business plan," says Schramko. "You'll be exposed to some checklists, so you should take notes. At the end of the program, you'll do an exercise where you'll do your Wealthification analysis on your current business and your future business. You'll set some action items and create your own 'zectrac circle' and you'll be ready grow your business and have a very successful, profitable, systemized, automated, defendable, sustainable business."
The Wealthification course includes ten business training videos, audio versions and full PDF transcriptions. It was launched at a special price of $99.
###