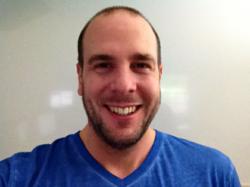 That's what the purpose of building a profitable business is - to create something that is worth something to somebody else.
Sydney, Australia (PRWEB) February 29, 2012
Well-known online business authority James Schramko recently launched his latest business training product, Wealthification, which he developed in response to people's curiosity about how he became a success. Schramko offers a wide variety of products and services under the label SuperFastBusiness, through which he has been able to generate millions of dollars. On February 25, 2012, he finally made his system and strategy for successful business development available to the public through Wealthification. One of the first things emphasized in the course is the fact that a tuly saleable business is something that works without its owner.
"For somebody to give you money for your business, you'd have to convince them that it does not require you for it to work. If it does require you, it's not actually a business. It is a job," points out Schramko.
Such a thought is just one of many of the fascinating points to ponder as one goes through the Wealthification course. There are 10 training videos with accompanying audio and PDF transcription. The entire product is priced very affordably at $99.
One of the first topics discussed in Wealthification is Assets, which makes a very good starting point. "That's what the purpose of building a profitable business is - to create something that is worth something to somebody else," says Schramko. In this particular module, the Internet business whiz discusses some of the common types of assets an entrepreneur can have. Advantages, such as databases and authority, may be dismissed as incidentals in business growth, but they're some of the most important assets a business may posses. Authority, for one, is something that Schramko underlines in his discourse on this topic.
"As your authority increases, it makes any new project that you start much easier and here's one of the main reasons why," he avers. "Because you're building relationships." "Once you get your business started, you then want to automate the business to the fullest extent possible so that it works without you."
People generally do not appreciate the role relationships play in business, but as they go through the Wealthification course, they will soon be set straight. "When you meet people, travel, spend face time with others at an event, have business dealings, you build relationships with other people in your industry and peer group members. That is a huge asset that is intangible and hard to measure," Schramko states. Networking, after all, is more than just a social phenomenon; it is a legitimate business strategy.
These are just some of the many valuable insights people can take away from the Assets module of the Wealthification training.
###