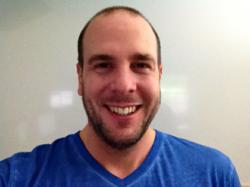 People are one of the highest costs in a business. Generally, it is one of the least predictable costs as well.
Sydney, Australia (PRWEB) March 05, 2012
Australian online business expert James Schramko recently launched Wealthification, his latest business success offering. Available to the public since February 25th of this year, it costs $99 and consists of 10 modules presented in 10 training videos with accompanying mp3 and PDF versions. One of the lengthiest modules in the course is the one about People, and every inch of it brims with insight and wisdom about the human factor in a successful business. In this discussion, Schramko reminds business owners that the goal is to be the employer of choice.
"You want to have someone choose to work for you versus all the other opportunities out there because even after they take the job, you want them to be still happy working for you," he elaborates.
Schramko is very thorough in this module, covering every factor that may have the people component, from the employees and the business owner himself or herself to the competition and suppliers. He gives very helpful insight on putting together a team, outsourcing, task sourcing, hiring, training, transferring, terminating, leadership, standard operating procedures, values, project management and many other topics. He offers tips, explanations, suggestions, instructions, etc. As mentioned above, the presentation of this module is really thorough. The people component is obviously an important aspect of a business.
"People are one of the highest costs in a business," Schramko points out. "Generally, it is one of the least predictable costs as well. As you grow, you will probably need to outsource some work, you might need full time staff. People is one of the capacity constraints for service businesses." The people component is especially essential in reaching that point wherein a business is able to function well without the business owner, an important attribute of a saleable business.
While all the factors with the people component are given attention, emphasis is put on the role the business owner plays. "Now the most important person in the team is you," puts forth Schramko. "You are the most vital asset for the business. You are the creator, the founder, the driver of this business. Ultimately, it rests with you."
"The best thing you can do to protect your business and your employees is to look after yourself," states the expert. It may seem incredibly simple as a business strategy, but it makes a lot of sense in terms preservation.
These are just some of the insights shared by Schramko in the People module of the course. Business owners who've always found the people component difficult to deal with will definitely find the Wealthification course extremely helpful.