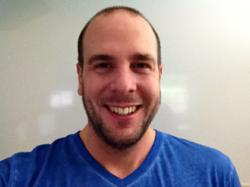 In our business, we have simple criteria: we make sure that our business can't live without them because if it can, we'll get rid of the tool.
Sydney, Australia (PRWEB) March 06, 2012
The recently launched Wealthification program by Internet business expert James Schramko is garnering much attention. The 10-module business training course is packed with tips, instructions, guidelines and everything else anybody interested in creating a successful business will find useful. In it, Schramko shares his own working systems that led him to his fortune in online business. He starts off discussing the best tools that people can use in their business to create some powerful systems.
"Systems of course saves you stress, time, energy and money," the Australian business authority states, offering a great mnemonic for going to the very roots of the definition of system. "The simplest thing you can do is put things where you use them."
This is such an important topic in business that Schramko allotted an entire module just to discuss it. The ten modules – Introduction, Assets, Structure, Strategy, Marketing, People, Systems, Action, Cashflow and Exercise - are presented in video, mp3 and PDF formats. In Systems, he presents the various tools that he prefers to use in running his company, SuperFastBusiness, under which he offers a wide range of products and services.
"Website building, coaching, SEO, memberships, you name it I've probably done it. Software, affiliate marketing and I got really good at it," Schramko enumerates. "I managed to generate millions of dollars and a lot of people ask me how I did it." He obviously had efficient systems that allowed him to achieve that level of success. Through taking the Wealthification course, anybody can be privy to them.
Schramko names the various tools he prefers when it comes to anything to do with business, such as devices, brainstorming, storage, meetings, accounting, email, list marketing, customer relationship management, shopping cart, conversion testing, project management, survey, dashboard, support, website, chat and many more.
"When it comes to tools, you want the minimum possible tools and make sure that you test and that they are the absolute best tool for the job. In our business, we have simple criteria: we make sure that our business can't live without them because if it can, we'll get rid of the tool," Schramko states.
Schramko's working systems can be traced back to his decades of experience. Those who are considering starting a small business or those who are already in the process of operating a business, will find the systems he had put together a huge asset. Access to this and so much more are possible through Wealthification, available at $99.