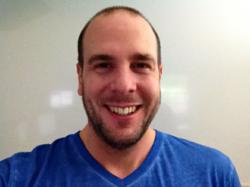 Put a heavy emphasis on action because this is what turns potential into actual and you really have to drive this stuff.
Sydney, Australia (PRWEB) March 07, 2012
The recently launched business training product Wealthification offers detailed guidelines on how to take action to achieve success. Online business authority and creator James Schramko shares a proven way of getting things to happen for a business and to move it forward.
"Opportunity is just that, it's just opportunity until you realize that opportunity into something certain by taking action," the business expert states, adding this advice, "Put a heavy emphasis on action because this is what turns potential into actual and you really have to drive this stuff."
It can be safely assumed that Schramko knows what he is talking about. He has realized quite a number of potentials himself with a series of successful business ventures to his name, marketed under his SuperFastBusiness label. Prior to starting his own company, he had already had extensive experience successfully running large companies. Through the decades, he was able to put together a system and strategy for maintaining an excellent business.
In the segment of the Wealthification course that discusses that action entrepreneurs have to take to make their plans happen, Schramko talks about a business intelligence tool he himself designed, an online dashboard called SpeedDash.
"Probably the single best thing to get action happening is to have a dashboard where you manage your activities from one place," he avers. He lists some of the things he uses SpeedDash for, even displaying a screenshot of his own dashboard.
Schramko also shares a flowchart called Project Stream, which guides an entrepreneur through the progress of a project. He explains, "Project Stream is just a way of looking at the project as a stream that flows. And the whole concept is that you put your project in at the start and move it through each step over the project stream." This is, indeed, infinitely useful, sparing entrepreneurs from floundering in the middle of an endeavor, unsure of the next step to take. Schramko discusses this at length, providing much needed guidance to students with regards to business development.
These are just two topics taken up in this particular module titled Action. There are 10 modules in all (Introduction, Assets, Structure, Strategy, Marketing, People, Systems, Action, Cashflow, and Exercise) and each one is available in video, audio and PDF formats. The entire course is priced at $99.