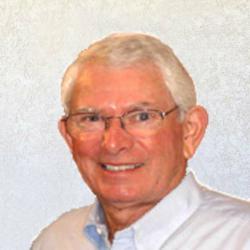 The roofing industry is a great industry. I will miss all the fine customers I have worked with, the friendships made, and the great associates I have had the pleasure of working with during these times
American Fork, UT (PRWEB) April 25, 2013
Jim Cowell retires from the roofing industry after 46 years.
Jim is a well known face in the roofing industry, best known for his association with Monier LifeTile in California and Washington. In 1957 after working on his business degree, Jim joined his father's construction company. From 1959 - 1972 Cowell sold redi-mix concrete, roofing, doors, windows, and custom millwork to commercial contractors and home builders for Borchers Brothers, the largest construction materials company in the San Jose area and later for Viking Materials Company.
Jim made his mark in the roof tile industry when he was hired by Monray Roof Tile (later Monier and Boral Roofing) as Outside Field Sales and District Manager. With a small sales team, outstanding successes were accomplished leading to the first high volume sales of concrete roof tile to major home builders. These successes led to Monier's construction in 1976 of a new manufacturing facility in Gilroy California. In 1983 he was promoted to General Manager of the Northwest Region for Monier where he directed sales in Oregon, Washington, Idaho, and Western Canada. Cowell oversaw a large sales team and manufacturing facility. From 1989-1991 he also served on the Technical Committee responsible for writing the first edition of the Canadian CSA A220- Standard for Concrete Roof Tiles, published in 1991.
From 1994-2006 Jim semi-retired but maintained close contacts within the roofing industry. He assisted in operation management for a small roofing business and, on occasion, accepted marketing assignments for a well-established foreign roof tile manufacturer.
From 2006-2013 Cowell accepted a position with TRA Snow and Sun, Inc., manufacturer of roof snow retention devices, solar racking and flexible roof flashing materials as a Regional Sales Manager covering Northern California, Western Nevada, Oregon and Washington. Terry Anderson, President and Owner of TRA Snow and Sun admires Jim, "Jim has so much knowledge in tile roofing. He has an amazing work ethic and love of this industry. Jim is more than an employee; he is a friend."
Jim says he is looking forward to "spending more time with my lovely wife Arlene, my partner and soul mate of 54 years, for without her support I could never have lasted in this business. Our plans will be to travel, golf, hang out, fish, and catch up on several often delayed projects."
Jim will be greatly missed at TRA Snow and Sun as well as in the roofing industry. Jim stated, "The roofing industry is a great industry. I will miss all the fine customers I have worked with, the friendships made, and the great associates I have had the pleasure of working with during these times."
TRA Snow and Sun, Inc., located in American Fork, Utah, offers Roof Snow Retention Devices, Solar Racking Systems and Roof Ventilation and Flashing Solutions. They provide all customers, from the individual homeowner to the big developer, free engineered designs for all their systems. For more information call Jacob Anderson at TRA Snow and Sun at 800-606-8980 or visit http://www.trasnowandsun.com