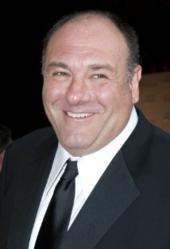 Charisma isn't good or bad, it just is... we are deeply drawn to it.
Las Vegas, Nevada (PRWEB) June 21, 2013
James Gandolfini, real life good-guy and archetypal good-fella is a shining example of stardom gone 'right'. The world will mourn the unexpected passing of a great actor and the world will soon learn of the actor's full spectrum reach. All stars shine bright in Hollywood. Kimberly Friedmutter, life management expert and renowned celebrity hypnotist, shares the A-lister's hit list of Universal appeal.
Stardom is the combination of talent, luck, timing, geography and tenacity. But what happens when a star goes beyond stardom and becomes stellar, a Universal force? The answer is quite simple. Attitude and gratitude are contributing components of 'charm'. Charm is a component of charisma. Charisma isn't good or bad, it just is... we are deeply drawn to it.
From a purely primal level, we are drawn toward people who emit 'good'. From a level of survival, this could translate as good hunting, good health, good gathering or procreating.
James Gandolfini, in his gritty portrayals of flawed characters, showed us a vulnerability worth investing in. In most every scene, his willingness to be raw, real and revealing were his tug on the fuse of fireworks. Opposites being the same allowed Gandolfini to be every man's man while soaring into the stratosphere of popularity among male viewers, respect among women and reverence among peers and fellow actors.
"Having personally experienced James' immense popularity while enjoying an Italian meal at Cipriani's in Manhattan, it's evident he is every man's man while having maintained his bigger than life image," says Friedmutter. She adds, "While we have now witnessed the untimely death of James, we will witness the birth of an iconoclast, a stellar force in film and television that leaves its mark in a galaxy of stars and rarely like his, the Universe."
Kimberly Friedmutter is a world renown hypnotist and celebrity life management expert. She is currently developing the Friedmutter Holistic Life Center in the Bahamas. American Board of Hypnotherapy, Certified Master Hypnotist, Association for Integrative Psychology, American Board of Neuro-Linguistic Programming, Certified NLP Trainer, Certified Master Practitioner, International Hypnosis Federation, Spiritual Counselor Specialist, Medical and Dental Specialist, Researcher Division Registered Member, Coaching Division Registered Member, Association for Integrative Psychology.
For more information visit http://www.kimberlyfriedmutter.com.