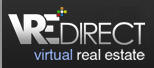 I think online property is just as exciting as real property because you can buy it, you can sell it, you can develop it, you can rent it, lease it, monetize it.
Sydney, Australia (PRWEB) February 22, 2013
Virtual real estate website VREdirect.com has added more domain names up for sale, bringing the total number to 1,115, with 300 more mature websites to be added soon. Currently, prospective buyers can choose from 248 domains priced between $19 and $99 and 867 domains priced between $159 and $9999.
This is a perfect opportunity particularly for businesses that are still sitting on the fence as to whether they ought to build a website from scratch or purchase a mature domain. Most of the websites up for sale have credibility, have links pointing back to them, have a page rank allocated by Google, and have lots of indexed pages with original content.
VREdirect.com owner and SuperFastBusiness CEO James Schramko points out that building a new website takes a lot of time, money and effort. By buying a website instead of building one, businesses can take a faster route to establishing an online presence. They do not have to invest as much time and money into preparing original content, tweaking the website's design and getting links to it as they would if they were building a new website.
"We cover most of the major categories that would be approved to run Google AdSense. That means that if you are in any of the major markets, we have a few domains that you could choose from. Some of them are very nice, premium, brandable, two-word domains or three-word domains I may have picked up at auctions, a closed market or accumulated as part of the bundled sale, but I no longer need them," Schramko explained.
The websites VREdirect.com offers are categorized into Arts and Entertainment, Automotive, Business, Computer and Technology, Finance/Legal, Food and Drink, Home and Family, Health and Fitness, Internet Marketing, Real Estate, Reference/Education, Self Improvement/Relationship, Shopping and Travel, and Sports. Additionally, VREdirect.com has a few brandable sites which are up to 15 years old and have original content.
Many of these websites use the WordPress platform, making them easy to develop and configure to the needs of the buyer. After choosing a website for purchase, VREdirect.com's team will facilitate the transfer of the domain to the name of the buyers, saving them from any hassle and enabling them to get the website they have purchased up and running in no time.
Because the websites for sale at VREdirect.com are sold at wholesale prices, enterprising individuals can acquire them and re-sell them. According to Schramko, websites purchased from the virtual real estate website can be sold at a higher price if the buyer adds more content, some form of monetization like banner advertisements, AdSense, cost per acquisition offers or affiliate offers. Buyers can also use the website to sell their products or services.
"I think online property is just as exciting as real property because you can buy it, you can sell it, you can develop it, you can rent it, lease it, monetize it," Schramko added.