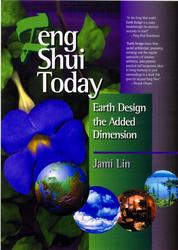 Bloomingdale's raves, Jami Lin's events are always great! They are educational, interactive, and fun that provide valuable life-enhancing motivation.
Lanham, MD (Vocus) September 9, 2009
Feng Shui Master Jami Lin recently spent a weekend in Sarasota, Florida sharing her 20+ years experience, through book signings and seminars. Similar retreats can easily be scheduled at bookstores and for businesses. Learn REAL Feng Shui techniques, through Chinese cosmology and metaphysics, to maximize consistent results with depth, experience, and wisdom. Discover the secrets to peace and happiness found within ColorAlchemy. Both concepts can be addressed in separate seminars.
Jami Lin's seminars are highly regarded throughout the community. "Bloomingdale's raves, Jami Lin's events are always great! They are educational, interactive, and fun that provide valuable life-enhancing motivation." "Further praise from Horst M. Rechelbacher, Founder of Aveda Corporation, says, ColorAlchemy is advanced thinking for infinite possibilities. Explore ColorAlchemy, you'll find yourself!"
Both presentations teach how to apply the concepts of Feng Shui and ColorAlchemy both within the home or office and within the self. Use color therapy to alter moods and behaviors. Move an accessory or two around the house at particular points in the season to enhance positive energies and to reduce negative energies. Homes have Good Feng Shui, Bad Feng Shui, or a variable in between that influences your day-by-day experience. The profound Flying Stars system will demonstrate best practices for both beginners and more advanced participants.
GOOD Feng Shui Interior Design is like a smoothly paved path with gentle curves. With GOOD Feng Shui, you easily find your path and enjoy the scenery on its smooth ride. BAD Feng Shui is the rocky road with convoluted twists and turns.
Life presents cycles of magic moments and challenges. GOOD Feng Shui enhances and creates more good times and minimizes obstacles. GOOD Feng Shui helps you walk through periodic challenges more easily, too.
Following similar presentations at the "Miami Book Fair International, Susan Cumins, Member of the Board of Directors, said, Jami's command of the material is outstanding, and her interior design and architecture background allows her to suggest practical applications for Feng Shui principles." Audience members came away satisfied and enriched, because her presentation clarified the philosophy and its applications in everyday life to an extraordinary degree.
Book signings and seminar events can be tailored to fit individual needs of the sponsor. Bulk discounts are available to those wishing to provide copies of the materials to employees. Visit Jami Lin's website or contact her at 941-276-8689 for more details.
About us
Jami Lin (JamiLin.com) is a 30-year veteran of interior design. Her expertise evolved into Feng Shui (http://www.Feng-Shui-Interior-Design.com), international recognition as a master with six best-selling books, an online home-study certification program, and PBS-TV pilot. Color is her trademark and her new, award-winning ColorAlchemy book (ColorAlchemy.com) is heralded as, "advanced thinking for infinite possibilities."
Jami's media section provides the press with valuable, tailor-made content using color therapy, Feng Shui, design, and youth-enhancing wellness in: Lifestyle/General Interest, Family/Children, Business Success, Home/Garden, Health: Body, Mind, Energy Medicine, Youth-Enhancing Secrets, and Human Spirit/Awareness.
Jami Lin is available for interviews.
Photographs available on request.
Media contact:
Joy Starr
941-276-8689
ColorAlchemy.com
Written by:
Andrea Coventry
585-482-7702
montessoriwriter.today.com/where-to-read-me
###