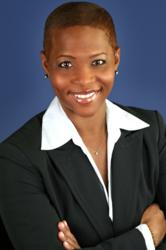 "It is the LOVE in our WHY that makes us ultimately fly." -Lynesa Williams
Bountiful, UT (PRWEB) January 19, 2012
January 19, 2012– ARIIX, a premier health and wellness company, is pleased to welcome Lynesa Williams, award-winning business and sales expert, to the ARIIX Global Success Leaders team. A proven leader with awards acknowledging her leadership and accomplishment throughout her career, Lynesa's experience in the corporate and network marketing industries brings insight and knowledge that will benefit the entire organization.
Lynesa's experience as a successful corporate executive focused on key skills such as introduction of company product, recruitment of new business, and maintaining and retaining customers. When she found herself searching for a new life path that would satisfy her needs for both professional and personal growth, all of these skills transitioned seamlessly into the multi-level marketing industry, where Lynesa quickly earned top honors as Rookie of the Year, Company MVP and for her continued multi-million-dollar earning records with the company she represented.
"I've always been a promoter of loving yourself from the inside out and I knew the minute that I was introduced to ARIIX, that the company's vision matched everything I was about. Each day I live and teach the company's motto of Unleashing the Human Potential for Good. And I love every step of the journey."
"The WHY – or the true purpose of our existence – should be filled with the LOVE of who we are, what we yearn to do, long to do, and would do for free," said Lynesa. "It is the LOVE in our WHY that makes us ultimately fly."
Lynesa's passion as a mother, combined with her business acumen, has also led her to become the inspirational founder of eMothers-at-Home (eMAHs) – an organization that teaches women how to become wise and spiritually-rich women AND entrepreneurs. Lynesa is based in Los Angeles and is mother of twin daughters, Jasmine and Jessica, and son, Stephen.
"Wow, we just can't say enough good things about Lynesa," said Riley Timmer, ARIIX COO. "She is the whole package – passion, persistence and vision completely in alignment with ARIIX's mission to help people around the world unleash their potential for good. We look forward to watching her leap and grow as a valued member of our Global Success Leaders team."
About ARIIX
ARIIX is a premier health and wellness company that is using the latest research in nutritional science to create their leading-edge nutritional products. The company was born from the shared vision of leaders in business and nutritional science, who wanted to create a unique company based on the "golden rule" of helping others to unleash their potential for good. ARIIX stands out with their blend of global vision, outstanding industry experience and leadership, unparalleled quality nutritional supplements and the philosophy that when one person thrives, the whole community benefits. The company currently operates in the United States, Canada, China, Hong Kong, Japan, Thailand, Taiwan and Mexico.
For more information please visit http://www.ariix.com or phone 1-855-GO-ARIIX.
###