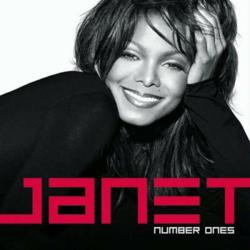 It will be Janet Jackson's largest ever world tour where she will play all the hits—you don't want to miss it!
San Francisco, CA (Vocus/PRWEB) March 11, 2011
Janet Jackson is celebrating 35 number-one hits with her largest ever world tour, the Up Close and Personal Tour. This is a unique event as Janet Jackson will let her fans pick the songs that she will sing in each of the concert cities. Top Notch Seats (TNS) has concert tickets in the first ten rows to Janet's two San Francisco dates, April 19 and 20, 2011, along with all her other concert dates. The performances will take place at the Bill Graham Civic Auditorium located at 99 Grove Street in San Francisco.
"Top Notch Seats will certainly help you get close to the stage to see Janet Jackson up close and personal," says Top Notch Seats Representative Paul Hilig, "It will be Janet Jackson's largest ever world tour where she will play all the hits—you don't want to miss it!"
The inspiration for the title of the tour was one of personal meaning to Janet, as she wanted the shows to be more intimate and in smaller settings than her previous tours. She will concentrate on performing her number-one hits over the past couple decades, as well as many dance routines. She has also given signed copies of her album Number Ones and her book, "True You," to the fans who first reached out to her from the chosen locations.
Janet has done a lot in the past year. In addition to finishing her book, she starred in and co-wrote a song for the movie "Why Did I Get Married Too?" and starred in the movie "For Colored Girls." She is excited to have such an intimate tour, and Top Notch Seats has the capacity to put fans front and center so that they can be up close and personal with Ms. Jackson.
For more information about Janet Jackson tickets and Top Notch Seats, please call them at (408) 426-4095 or visit them on the web at http://www.topnotchseats.com.
About Top Notch Seats
Top Notch Seats is located in Campbell, California, the heart of Silicon Valley. TNS has been in business since 1993, providing quality seating to all major concerts, theatre and sports events in the San Francisco Bay Area and nationwide.
Top Notch Seats specializes in providing Bay Area concert tickets with a wide variety of seating option to customers, which enables them to choose their favorite vantage point. TNS is a licensed ticket broker engaged in the business of buying and selling first-rate tickets. They do not sell tickets at face value; ticket prices are often well above face value and reflect the cost of obtaining quality seating.
# # #