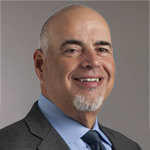 Baltimore, MD (PRWEB) November 27, 2012
Federal employees who expose waste, fraud or abuse of tax dollars are now protected against retaliation from supervisors, notes whistleblower attorney Howard Janet, principal at Janet, Jenner & Suggs, LLC.
Janet noted that the Senate has approved the Whistleblower Protection Enhancement Act (WPEA), and sent the bill to President Obama for his signature.
"The act, which was 14 years in the making, closes loopholes in existing whistleblower laws that left federal employees vulnerable," Janet said.
"Fourteen years is a long time to upgrade an important group of workers to first class status when it comes to helping to expose waste, fraud and abuse in government. But now that they are protected, let's hope federal workers take advantage of their protected status," he added.
Janet, who handles whistleblower cases, said the legislation will accomplish the following:

Overturn legal precedents established in earlier court decisions that narrowed protections for government whistleblowers;
Extend whistleblower protections to Transportation Security Administration Officers and other employees who are not currently covered;
Restore the ability of the Office of Special Counsel, which enforces WPEA, to seek disciplinary actions against supervisors who retaliate;
Hold government agencies accountable for retaliatory investigations;
Prohibit agencies from using non-disclosure agreements as a way to keep employees from reporting waste and abuse under the Act;
Allow the OCA to seek compensatory damages on behalf of whistleblowers who have suffered job losses or lost opportunities for advancement because they "blew the whistle."
"We applaud Congress' action to right this wrong and give federal employees the same whistleblower protections as private citizens," Howard said. The Janet, Jenner & Suggs law firm has represented whistleblower clients in exposing significant financial fraud.
About Janet, Jenner & Suggs, LLC
The law firm of Janet, Jenner & Suggs, LLC, is a nationally recognized law firm dedicated to representing whistleblowers and victims of defective products, medical devices, prescription drugs and medical malpractice. Each of the firm's principals is named in The Best Lawyers in America® and Super Lawyers®. The firm has offices in Baltimore, Maryland (Commerce Centre East, 1777 Reisterstown Road, Suite 165, Baltimore, MD 21208; local phone number (410) 653-3200); Boston, MA; Columbia, SC; and Asheville, NC. The firm accepts clients and referrals from clients and attorneys throughout the country.